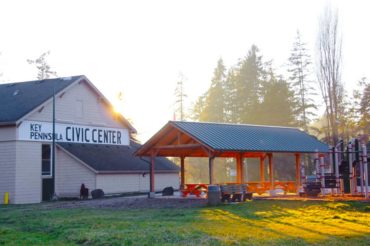 Nearly 50 vendors, kids activities plus the traditional fuchsia plant sale will be part of the Key Peninsula Civic Center's annual Livable Community Fair. Now in its 17th year, the free event is your chance to learn about the various resources, services and activities available in the local community and the area, from civic clubs and nonprofits to public services and arts groups.
The Livable Community Fair is from 10 a.m. to 3 p.m. on Saturday, May 5. This year's event will also include a series of lectures on emergency preparedness. Other highlights include:
Art exhibit from the local Two Waters Arts Alliance and students at Key Peninsula Middle School
Music by the Bluegrass Minstrels and local schools
The very popular annual plant sale by the Lakebay Fuchsia Society (sale starts at 9 a.m.) and Master Gardeners on hand to answer gardening questions

(click for larger view)

Open house at the Key Peninsula Museum, featuring "Tales of Logging on the Key Peninsula" exhibit and activities like playing Jacks and other pastimes of yore

Cascade Blood Services' Bloodmobile taking blood donations (sign up to donate blood)
Mother's Day card-making activities for kids
Outside, you'll find a rope bridge provided by the Boy Scouts Troop 220 for those brave enough to try it, plus the always-popular trout pond provided for young fishermen by the Key Peninsula Firefighters Union. Washington State Patrol will also be present, along with the Key Peninsula Fire Department, which promises some surprise water works.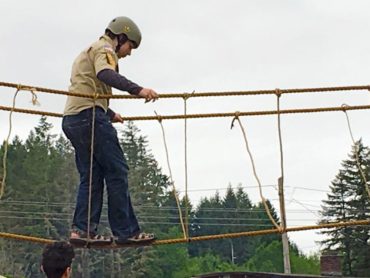 New this year is the Pierce County Library Services' "Imagination Playground," an innovative playground equipment system that encourages learning, social development, movement and fun.
Breakfast and lunch concessions will be offered, with menu options in honor of Cinco de Mayo.
The Key Peninsula Civic Center is located at 17010 South Vaughn Road in Vaughn. For more information, call 253-884-3456, email kpciviccenter [at] centurytel [dot] net, or go to www.kpciviccenter.org or www.facebook.com/KPCCA.