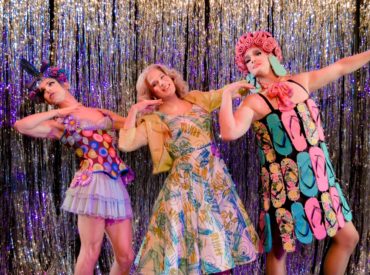 Based on an Oscar-winning movie, "Priscilla, Queen of the Desert — the Musical" is an iconic hit musical that has won various awards. The musical recounts the heartwarming, uplifting adventure of three friends — Tick, Bernadette and Adam, a glamorous Sydney-based performing trio who take their show to the middle of the Australian outback. They hop aboard a battered old bus (nicknamed Priscilla) searching for love and friendship, and end up reaching their wildest dreams.
This wildly fresh and funny musical features a dazzling array of outrageous costumes and a hit parade of dance-floor favorites including "It's Raining Men," "I Will Survive," "Hot Stuff," "Go West" and "Girls Just Wanna Have Fun."
The Bainbridge Performing Arts artistic team for this production features a trio of award winners. A Seattle-based director, choreographer, performer and arts educator, musical director Jessica Low was the 2014 Gregory Award recipient for Outstanding Choreography for "The Wild Party" produced by Sound Theatre Company. Musical Director Brandon Peck received a Broadway World Award for Music Direction for his work on "Jesus Christ Superstar" at SMT and a Gypsy Rose Lee Award nomination for music direction on "Toxic Avenger" with StageRight. Costume Designer Barbara Klingberg received a Broadway World Award for Best Costume Design for BPA's "Amadeus" in 2016 and Reboot Theater's "1776" in 2015.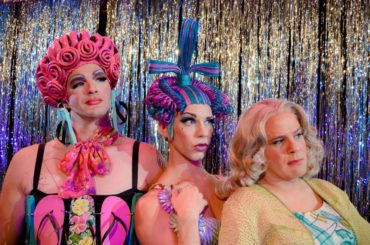 The cast includes Divas Melissa Fleming, Hannah Knapp-Jenkins and Emily Welter, with Troy Wageman as Tick (Mitzi), Matty McCaslin as Bernadette, Bo Mellinger as Adam (Felicia), Ellen Dessler as Marion, Gregory Conn as Miss Understanding, Doug Knoop as Bob, Melissa Fleming as Cynthia, Joey Chapman as Jimmy, Trey Field-Bennett as Benji, Michelle Abad as Shirley, Cailin Mackenzie as Farrah/young Bernadette, with additional ensemble members.
Priscilla, Queen of the Desert — the Musical" will be featured at BPA Oct. 13 – 29, with evening shows Fridays and Saturdays at 7:30 p.m. and Sunday matinees at 3 p.m. The run includes a Pay-What-You-Can Preview on Thursday, Oct. 12 at 7:30 p.m. The Opening Night Reception is Friday, Oct. 13 at 6:30 p.m.
Tickets — $29 for adults; $24 for seniors, students, youth, military and teachers — may be purchased at www.bainbridgeperformingarts.org, by phone at 206.842.8569 or in person at BPA, 200 Madison Avenue North, Bainbridge Island.
Bainbridge Performing Arts offers an "Open Doors" program. Free and reduced-cost tickets to most events are available to community members in need through partner Helpline House thanks to grants from the Mabee Family Foundation and the Alder Fund at the Bainbridge Community Foundation. Contact the BPA Box Office at 206.842.8569 or Helpline House to reserve tickets.