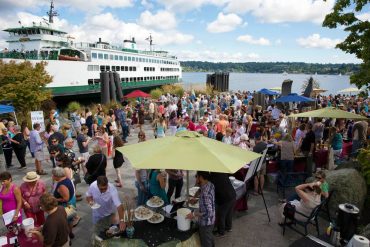 The eighth annual Kitsap Wine Festival at Harborside Fountain Park returns with a celebration of food, wine and community Saturday, Aug. 13, from 2 to 5:30 p.m. Guests will enjoy live music, bites from local restaurants and tastings from Washington wineries and breweries, set against the breathtaking views of Puget Sound and the Port of Bremerton Marina.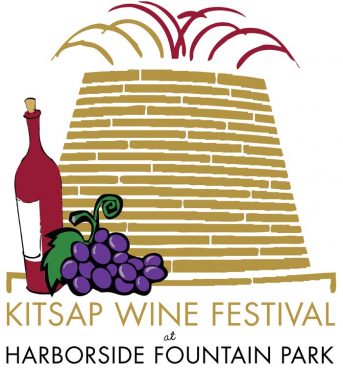 While sipping wine or ale, guests will also enjoy food from participating restaurants and local purveyors such as Amy's Decadent Chocolates, Anthony's at Sinclair Inlet, Bella Bella Cupcakes, Toro Lounge and others. They will also receive a complimentary Kitsap Wine Festival commemorative wine glass and access to an onsite retail shop to purchase select wines.
Entertainers confirmed so far are Malo Castro and The Tonze.
Ticket proceeds benefit the Harrison Medical Center Foundation and its mission to support Harrison Medical Center — and the community — by facilitating charitable gifts to support exceptional healthcare.
Here's a list of this year's participating wineries:
Bontzu Cellars
Browne Family Vineyards
Camaraderie Cellars
Convergence Zone Cellars
Davenport Cellars
Eleganté Cellars
Forgeron Cellars
Foxy Roxy Winery
Gecko Cellars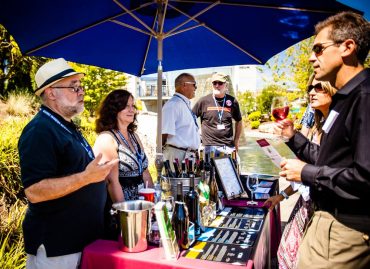 Gruet Winery
Harbinger Winery
Michael Florentino Cellars
Naches Heights Vineyard
Prestige Wine Imports
Stina's Cellars
Terra Blanca Winery and Estate Vineyard
Vinos Argentinos
Willamette Valley Vineyards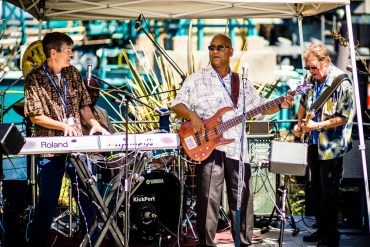 When: Saturday, Aug. 13, 2-5:30 p.m.
Where: Harborside Fountain Park, located adjacent to the Bremerton Ferry Landing, Bremerton
Tickets: $55 through Aug. 12, $65 at the door; all guests must be 21 or older to attend
Tickets can be purchased online at www.kitsapwinefestival.com or onsite at Kitsap Conference Center and Harrison Medical Center Foundation.
Parking: Available in the parking lot adjacent to the ferry terminal. No car is needed for those arriving by ferry from downtown Seattle, as the event takes place immediately next to the ferry terminal along the marina.
For more information on events at Kitsap Conference Center, visit www.kitsapconferencecenter.com.