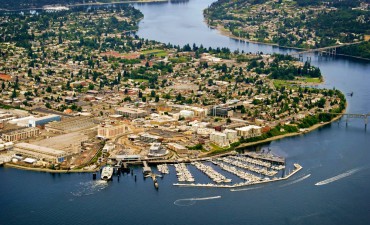 The 8th annual Kitsap Harbor Festival takes over downtown Bremerton on Memorial Day weekend, May 28 and 29. Started by the Port of Bremerton in 2008, this is a family-friendly festival with something fun for all ages. Pirates will be roaming the festival — which means you can take your picture with your favorite pirate.
The downtown boardwalk will have more than 50 booths featuring food, crafts and many new and familiar items to see and purchase. The opening ceremony will be performed by a festival favorite, Carrie Kay, performing the Star Spangled Banner and other patriotic songs.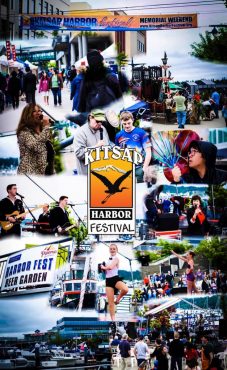 New this year is a Kid's Zone focused on STEM. STEM educators will offer interactive booths for children of all ages to experience hands-on science, technology, engineering and math. It's exciting to watch local children being inspired to become our next inventors, engineers and scientists.
Visit a historic homeport ship at the Bremerton Marina — you'll be able to climb aboard a piece of maritime history such as the Dominion tug, M/V Kirkland, and the ever-popular USS Turner Joy DD 951. These vessels played an important part in our maritime history and now are being used for STEM education. After extensive electrical repairs, The Comanche 202 is hoping to return just in time for the festival around May 23.
Enjoy two days of entertainment on the main stage with some of your favorite bands, featuring the "Bobbers, "Pirates of the Coast," "Pint N Dale" and "Second Edition. Also planned are performances by Synergy Dance Group, Bremerton High School Drill Team and the Hula Halau Polynesian Dancers.
Join Venture Crew 1517, who will dive for sea creatures, bringing them to the stage and sharing fun information about them. Children can see creatures up close and even touch them as they learn about the local underwater creatures.
Bremerton Bar and Grill will sponsor a beer garden on the marina viewing platform, which offer a great view of the Port of Bremerton marina and main stage entertainment.
Bremerton Marina Boardwalk Entertainment Schedule
Saturday, May 28
Sunday, May 29
10:30-11:00a.m. — Carrie Kay National Anthem + 15 minutes of Patriotic/Variety
11a.m.-noon — Bremerton High School Drill Team
noon-1p.m. — Venture Crew 1517 / Sound Dive
1-2p.m. — Second Edition: www.cowboybuck.com
2-3p.m. — Hula Halau Polynesian Dancers: Micronesian/ Polynesian Halau
3-5p.m. — The Bobbers: www.thebobbers.com