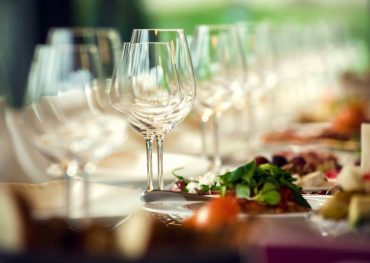 If you're looking for an excuse to grab a lunch out or go on a dinner date on a "slow" night, this Thursday, April 28, is your chance to eat out, support a local business — and contribute to a good cause.
Dining Out for Life is an annual event that's supported by about 3,000 restaurants throughout the year all around the country. Locally, the South Sound Dining Out for Life on April 28 benefits the Pierce County AIDS Foundation.
Numerous South Sound restaurants will participate in the event around South Sound, including five Gig Harbor establishments that are contributing 25 percent (or in one case, the entire 100) of the day's proceeds to the fundraiser.
The Pierce County AID Foundation serves individuals who have HIV/AIDS and live in Pierce, Thurston and Lewis counties to meet basic needs such as food, housing and healthcare. More than 2,200 people have received assistance in the organization's 27-year history.
Come enjoy a night out (or sneak out for a lunch break) at one of these Gig Harbor diners:
Additionally, Heritage Distilling Co. will donate 25 percent of its sales to Dining Out for Life from either one of its two locations.
For details about the Dining Out for Life local events, go to www.diningoutforlife.com. To learn more about Pierce County AIDS Foundation, go to www.piercecountyaids.org.