"Caring for Generations — Lutheran Charity on the Pacific Northwest Frontier" tells the story of the Rev. Ingebrit Tollefson and the founding of Martha & Mary Children's Home between 1891-1912. This history of the early days of Martha & Mary, a nonprofit child and senior care provider operating throughout the Greater Kitsap region, is written by Robert L. "Bob" Nichols, a Martha & Mary trustee and local historian.
The book's release coincides with festivities surrounding Martha & Mary's 125th anniversary year in 2016.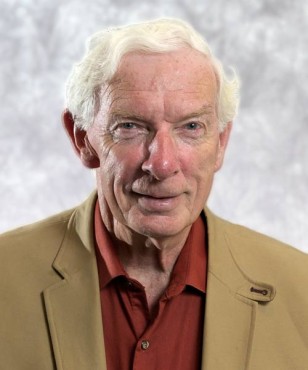 Nichol's book specifically chronicles the role Norwegian Lutheran Church leaders in late 19th century Poulsbo played in meeting the urgent care needs of children in the region. As they fulfilled their vision of a living Christianity, they also responded to their community's urgent care needs. In founding Martha & Mary, they helped to lay the foundation for social services programs that emerged in the decades that followed.
A native of Poulsbo, Nichols is a retired professor of history at St. Olaf College, Northfield, Minnesota. He began researching Martha & Mary's founding out of personal interest in the organization and his recognition of the important role it has played in the development of the Greater Kitsap region.
Nichols also credits a lifelong interest in senior care from his family's experiences serving seniors. Today, he continues his enthusiasm for local history and is an active member of Poulsbo's First Lutheran Church, the congregation that founded Martha & Mary.
"We are so grateful to Bob," said Chad Solvie, Martha & Mary's CEO. "To read about the heritage of our organization in this meticulously researched book provides inspiring insights into the origins of Martha & Mary's mission of caring founder Ingebrit Toleffson started in 1891."
The Poulsbo Historical Society will host Nichols' preview reading of his book at the Poulsbo City Hall Council Chambers, 200 Moe Street NE, on April 12 at 9:30 a.m. A formal book release and author-signing event will take place on April 30 at Martha & Mary's 125th Anniversary Generations of Care Gala, to be hosted at Kiana Lodge.
For more information, go to www.marthaandmary.org.