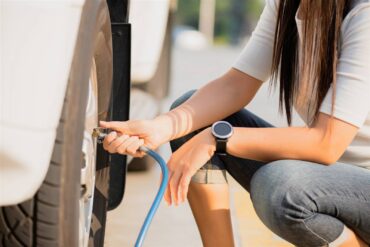 Maintaining a vehicle is important to ensure that it runs well and lasts for a long time. With the right steps, you can keep your car running well and get more years out of it by having it repaired in the proper order. Keeping up with vehicles can be challenging as they require regular service. Here are some tips to keep up and maintain your new vehicle.
Maintaining Regular Service
It's important to perform regular service on your vehicle at the recommended intervals. Having your car serviced according to the manufacturer's recommendations will avoid any major issues in the future. An annual service is recommended for a better chance of a long life, but some services should be performed more than once yearly.
Using the Right Parts
Parts that perform well and require minimal maintenance have high durability with an expected lifespan of up to five years under normal conditions. Ensure you have the correct parts when they need replacement. During maintenance, it is a good idea to have your vehicle's air filter and engine oil replaced at the same time as they work together.
Keeping Your Vehicle Clean
Wash your vehicle regularly, as grime and dirt can build up over time. Keeping it clean is a good way to ensure your vehicle's parts do not corrode. Taking care of the outside of your vehicle is also important. A clean vehicle attracts less dust and pollutants, which means your investment will last longer.
Keeping Up with Upgrades
Each automobile manufacturer has different elements that are better than others in terms of quality and improved performance. To get the best performance, keep up with the latest upgrades from your car's original make. The best way of doing this is by going to the manufacturer's website regularly to keep track of the latest news and upgrades.
Creating a Maintenance Schedule
A schedule of vehicle maintenance during helps you keep up with your car's specific maintenance requirements. It's best to have a calendar for each type of vehicle you own so you can easily find out when the next service should be performed and ensure that the services are completed on time.
Keeping up and maintaining a new vehicle is important to avoid a breakdown in the future. Since your vehicle is an investment, it pays off to keep it well maintained. Having a good maintenance schedule and performing regular service on your vehicle will ensure that it keeps running well for many years.