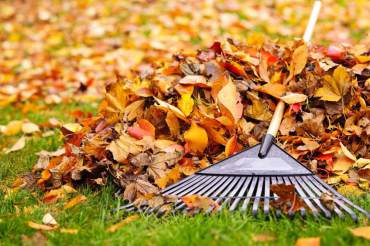 Fall is a great time to be in your family yard. "Our yards are giving us ways to keep living," says Kris Kiser, president of the TurfMutt Foundation. "Your backyard can help you stay active and thrive. It's where you might throw a ball with the kids or the dog. You might grill dinner, sit around the fire or plant something."
People living in neighborhoods with more birds, shrubs and trees are less likely to suffer from depression, anxiety and stress, research suggests. Spending just five minutes in a natural setting can help improve mood.
Family yards can play a key role in promoting wellness for you, your family and your community, notes Kiser.
"Working in the yard in the fall provides a double benefit. What you do now in the fall to maintain your yard will also get your yard ready for spring. And it gets you outside in nature," Kiser says.
Here are a few tips to maintain your yard this fall:
Get out your equipment and assess what you need for fall yard work.
Clean and inspect your mower, trimmer, leaf blower, pruner or hedger. Get out the attachments you might need for fall yard work like an aerator or mulching attachment. Take any equipment that needs it to an authorized service representative.
Be purposeful in how you maintain your landscape.
If adding a tree or bush this season, consider its location, maintenance, sunlight and watering needs, as well as how it might support local pollinators in the spring and backyard wildlife over the winter.
Mulch the leaves.
Autumn means falling leaves. Mulching leaves and leaving them on the grass — rather than raking and bagging them – is good for the lawn and the environment. As shredded leaves decompose on the lawn, they feed it naturally.
Aerate the lawn.
Aeration prevents soil from becoming compacted and covered with thatch; a thick layer of roots; stems; and debris that blocks water, oxygen and nutrients from reaching the soil.
Mow at the right height.
Continue to cut the grass until the first hard frost. Find the just-right length for your yard's species, typically between 2-3 inches, to keep the grass healthy when it turns cold.
Water wisely.
If the yard is not getting at least an inch of water a week from Mother Nature, keep watering through the fall. Install watering solutions, such as smart controllers on irrigation systems, to help conserve water.
Check if trees or bushes need pruning.
Look for low-hanging branches that might snap or break in the winter and cause damage. Now is the time to trim them. Call a tree service if needed.
Learn more about the TurfMutt Foundation at TurfMutt.com.