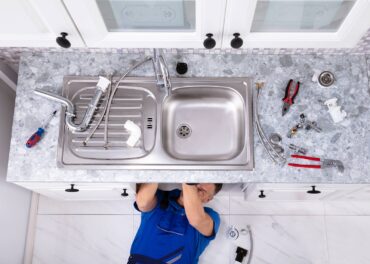 Owning a home comes with many advantages: and a space to call your own no annoying landlords, but the responsibility of maintaining a home can quickly become overwhelming when unexpected repairs arise.
A recent survey of Americans across the country by All Star Home found that 1 in 4 homeowners can't afford an emergency repair and 39% are putting off repairs this year due to cost. This could be troublesome as 1 in 3 have already dealt with an unexpected house repair this year.
The most common types of problems across the country are plumbing, appliance and HVAC issues. Washington state is no exception as the most common repair in the state involves plumbing.
When it comes to fixing repairs, 1 in 3 homeowners admitted to intentionally ignoring potential repair issues, hoping that they would resolve themselves over time. This dangerous practice of neglecting maintenance not only jeopardizes the overall condition of the home, but may also result in more significant and costlier repairs down the line.
Meanwhile, others are taking matters into their own hands. Nearly 3 in 4 Americans say they've turned to social media to help fix home issues. Those who were successful saved an average of $1,190. However, DIYing isn't for everyone, as 22% of homeowners admit they've made a repair worse trying to fix it themselves.
Home maintenance doesn't stop inside. Many Americans will be using the summer months to improve their lawns and gardens. IA recent study on lawn care habits ranks Washington as one of the top five states in the nation that cares about yards the most. The most common yard work activity in Washington? Landscaping. Spending time outside in the yard is a common practice for many Americans, as 87% garden and 68% try to grow their own food.
No matter where you live, it's crucial for homeowners to prioritize regular maintenance and address repair issues promptly to protect their investment and ensure the well-being of their homes. By taking proactive measures and seeking professional assistance when necessary, homeowners can maintain the value and livability of their properties for years to come.