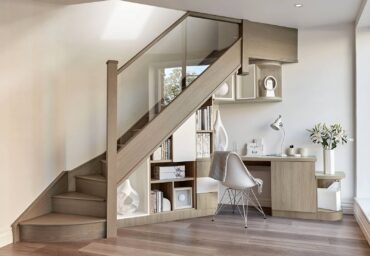 When planning a home-improvement project, it's always best to do your research to ensure you know the do's and don'ts ahead of making any final decisions.
Whether you've just moved into a new property that needs a large structural change, or your forever home feels a little outdated and in need of a fitted furniture update, a home renovation will not only make you fall in love with your house once again, but it will also increase its overall value.
For homeowners looking for advice ahead of making an improvement, design experts from premium fitted furniture brand Neville Johnson have shared their do's and don'ts that will make your home renovation qualms disappear.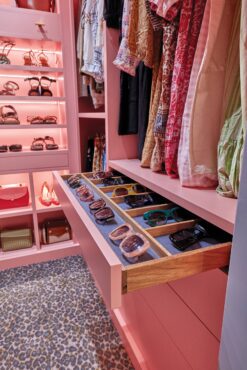 Do Plan Your Final Design
To ensure your design is completely tailored to your everyday needs and aesthetic desires, it is important to plan ahead. Whether it be a home office or a closet, take the time to understand exactly what you will be storing, if it will fit, how you want to utilize the space and importantly, how you want it to appear visually.
"The key areas you should always focus on when planning a home renovation are layout and functionality as well as style and finish," said Jamie Godfrey, furniture designer at Neville Johnson. "The primary benefit of opting for built-in storage is that it's designed around your exact requirements and needs.
"With fitted wardrobes, you can dictate the amount of hanging space and number of drawers, as well as decide where you would like them to be built in your home. It is key, however, at the early stage of the project to factor in all minimum requirements. For example, fitted wardrobes should not be shallower than 55-60 cm [21.65-23.62 inches]; it is essential to ensure that this space is available when designing your room."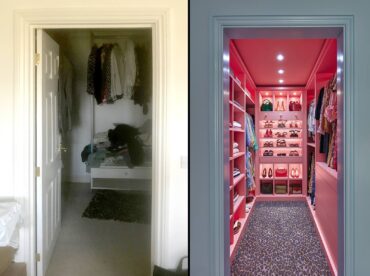 Do Declutter Your Space Before You Renovate It
The first thing to do before planning a renovation is to ensure the space is tidied and packed away to help you visualize the final design. Once the room is decluttered, you'll be able to look at the it objectively to see how the renovation you desire will fit into the space. It will also offer opportunity for your designer to evaluate the space and offer expert advice on any extra requirements you may need ahead of renovation.
"It's important to make sure everything that you plan to store can be accommodated in your design," said Simon Tcherniak, senior designer at Neville Johnson. "Your designer can measure exactly what needs to be housed or displayed and make sure that it will all fit, look exquisite and be fully accessible. If you need to access your higher-level storage on a regular basis, then a built-in ladder can also be useful and pull-out shelves help you make use of deep spaces."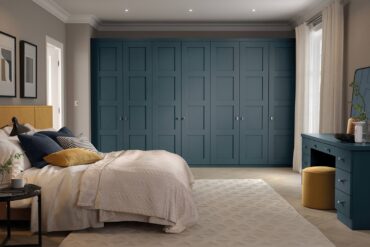 Don't Be Put off by Your Home's Small Spaces
It's a common misconception that renovations only work for larger spaces. There is, however, an abundance of stylish yet practical solutions for smaller zones in the home.
"You don't need a huge space for a spectacular renovation," said Simon Tcherniak, senior designer at Neville Johnson. "A beautiful and functional home office can simply be built in small alcoves of angled rooms — with bespoke fitted furniture, you don't need dedicated rooms or large spaces to achieve this."
"Renovating rather than moving allows you to extend and personalize the property that you know and love with details and features that are unique to you," added Cari Bateman, Furniture Designer at Neville Johnson. "Add bespoke furniture, beautifully crafted and made to measure, and you'll ensure that your renovated rooms are perfectly designed to suit your lifestyle as well as your everyday needs. Creating home offices, cinema rooms, additional bedrooms and multifunctional spaces gives you space to grow as well as adding value to your property."