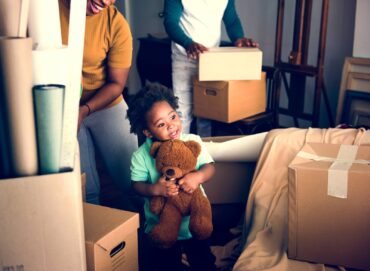 Whether you are traveling across town or across the country, moving is a challenging process. You have the hassle of packing all your belongings and transferring them safely to your new location. At the same time, you must make new connections and adjust to different surroundings.
Recently, people have become more aware of the environmental impact of moving. At Oz Moving & Storage (a New York City moving company, more of our customers are asking about eco-friendly moving practices. They want to make the move in an environmentally responsible way. While it is difficult to make moving a household a carbon-neutral undertaking, extra planning and careful choices can minimize the environmental impact.
Lighten the Load
The weight of your load is the main factor in determining the carbon footprint of your move. NYC movers that transport people across the country can testify that a heavier load means a larger truck that burns more fuel. If you want to decrease the impact of your next move, take steps to lighten the load.
Your upcoming move is an excellent opportunity to take stock of your possessions and part with some of them. Downsizing takes time, so it's wise to start going through your things well before the moving date.
The best places to start are the storage spaces you rarely visit. Pull items out of closets, the basement and the attic to determine if they need to make the trip. Once you've dealt with objects you may have forgotten you had, it will be easier to decide about other items around the house.
If your items are in good condition, you can share them with friends and family or host a garage sale to help pay for your moving costs. You might also donate items to thrift shops where they will benefit a nonprofit organization. When you discover something in poor condition, dispose it off in the most responsible way possible.
Minimize Trips to Your New Home
People who are about to move may want to save money by using a smaller truck. However, for environmental purposes, sometimes bigger is better. You want to hire a moving van or truck that is large enough to move your possessions in a single trip. Driving across town in a small truck four times will burn more fuel than making one trip in a medium-sized truck with ample space.
The same logic applies to making personal trips to your new home. If you have a friend or family member living near your new place, work with them to coordinate the move on their end. They can check your home-to-be to make certain it's ready for the moving company to do its work.
Find Reusable Containers
Most people associate moving with stacks of cardboard boxes. Some prefer using plastic tubs for items like holiday decorations that will remain in storage. For an eco-friendly move, you need to minimize the number of single-use materials used for transport.
You will want to speak with your moving company coordinator to determine the greenest packing strategy. Professional movers would know how to pack every household item in minimum containers. Taking advantage of this skill might be the best environmental option. Your company may also have a supply of reused boxes for this purpose.
If you want to do your own packing, take advantage of boxes that arrive daily at stores in your area. Many stores have employees break down their containers for recycling right after unpacking them. Ask a back-end manager to put aside some boxes for your move.
Hold Onto Large Electronics Boxes
When you purchased a new television or computer, the box it arrived in had materials designed to keep it safe in transit. Keeping electronics safe during a move is much easier when you have the original packaging. It will save time during packing electronics as well as prevent the purchase of new materials.
Choose Eco-Friendly Packing Materials
The blankets and towels in your linen closet can double as eco-friendly packing materials. Placing folded blankets at the bottom and top of a box provides a cushion for fragile items. Using hand towels and washcloths to fill gaps between items will keep them from shifting during the move.
Professional movers routinely use cloth pads to protect your furniture from scratches. You can use these pads inside boxes to protect smaller items from damage.
Finding green packing materials can also help your friends and neighbors downsize. They may have old T-shirts and towels stored away that would be perfect for protecting your items.
Save and Reuse Commercial Packing Supplies
For some fragile items, you may still want the protection of commercial packing supplies like bubble wrap. In these days of online shopping, you may already have a decent amount of packing peanuts and wraps in your home. Rather than throwing out packing materials when they arrive, set them to the side for later use. Many of these supplies are not the most eco-friendly materials, so it's best to reuse them as much as possible. If you must purchase new supplies, there are a growing number of green packing alternatives.
Store or Share Your Supplies at the Other End
According to the U.S. Census Bureau, people can expect to move a dozen times in their lives. Relocating is exciting, but it's likely that you will move again in a few years. If you have room in your new home, store some of your boxes for reuse down the line.
The frequency with which people move also means there are probably folks in the area you are moving to who are in the process of moving away when you arrive. You can list your packing materials on local recycling websites to give them away. Sharing your boxes and other supplies with other people on the move will get these items out of your hair without having to dump them in the trash.
Like many environmental efforts, greening your move is about making intentional choices and planning. With some extra care, you can have a smooth move that is easier on the planet.