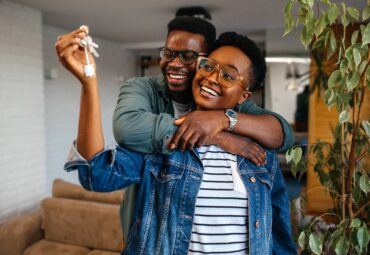 If you're feeling stressed about rising rents and interest rates, you are not alone. Most American renters say their rents increased in the past 12 months, and for many, their wage gains didn't keep pace. In addition, mortgage rates have reached a two-decade high.
This means that for those in the market to rent or buy a home, there is a lot to consider. According to Freddie Mac, deciding whether to rent or buy depends on your financial situation, future plans and lifestyle. You should also carefully assess the benefits and financial commitments that come with each option.
Why Buy?
If you plan to stay in your home for at least five to seven years, buying can make financial sense. Homeowners may be eligible for certain tax benefits, and increases in home equity are important to building long-term financial independence. Plus, for those with a fixed-rate mortgage, stable monthly payments provide important predictability when creating a budget.
Another benefit to homeownership is the freedom to make decisions about your house that best suit your needs without the approval of a landlord.
Why Rent?
Compared to owning, renting is flexible and is usually low risk. Renting can require less money upfront and provides you immunity to declining home values. It's also a good option if you enjoy the ability to move relatively quickly.
Not handy? Renting is also great if you prefer to leave home repairs to someone else.
Next Steps
As you make your decision, here are a few questions to ask yourself:
Am I ready for homeownership?
Mortgage-ready homebuyers typically have not had a foreclosure or bankruptcy in the past seven years and no severe delinquencies in the past 12 months. Potential buyers are also often required to have credit scores and debt levels that meet certain criteria.
How much can I afford?
Free online tools can help you get a better idea of how much you can afford based on your personal financial situation.
Do I have enough saved?
Determine how much you have saved for a security deposit or down payment. Look into down payment assistance programs and, low-downpayment mortgage programs, and learn more about budgeting for upfront rental costs.
If you're still unsure which path is right for you, check out My Home by Freddie Mac, which offers financial education resources. Compare costs with the site's Rent vs. Buy Calculator, and explore the tips and tools geared to those who are renting or buying. Visit myhome.freddiemac.com to get started.
Whether you choose to rent or buy, it's important to keep an eye on your long-term financial goals. Building good credit and making a savings plan today can better position you for the future.