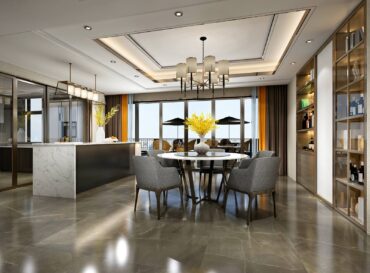 If you dream of homeownership, having your mortgage application denied can be devastating. If this does happen to you, it's important to remember that you're not alone. In 2020, 13 percent of all purchase mortgage applications — a total of nearly 650,000 — were denied, according to federal government data.
Before quickly reapplying for a loan, it's important to first understand the reasons your loan was denied. The lender is required to disclose that information to you within 30 days of its decision. You can also call your lender for further explanation. Having this knowledge will help you work toward building your eligibility for a mortgage.
In some instances, the situation involves a quick fix, such as providing missing or incomplete documentation. However, if the reasons cited for your application denial involve downpayment cost, a low credit score, an adverse credit history or a high debt-to-income ratio, here are six steps you can take toward recovery:
1. Consult a housing counselor.
Consider speaking to a community-based credit counselor or a HUD-certified housing counselor. They can help you create a plan to increase your savings, decrease your debt, improve your credit, access downpayment assistance or take advantage of first-time homebuyer programs.
2. Improve your credit.
In a 2022 Freddie Mac survey of consumers denied a mortgage application in the past four years, three in five cited debt or credit issues as reasons given for their initial denial. If this describes you, take time to improve your credit profile before applying for another loan.
Good credit demonstrates responsible money management and gives you more purchasing power, opening doors to better loan terms and products. Visit creditsmart.freddiemac.com to access Freddie Mac's CreditSmart suite of free financial education resources that can help you understand the fundamentals of credit and prepare you for homeownership.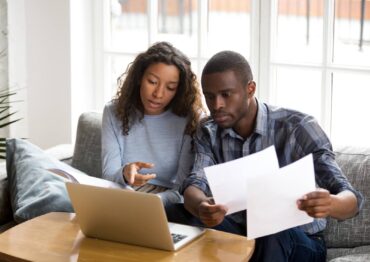 3. Pay down debt.
In the application process, lenders will look at your recurring monthly debts, such as car payments, student loans and credit card loans. By lowering or paying down monthly debts, you can build a positive credit history and lower your debt-to-income ratio.
Not sure where to start? Tackle your debt with the highest interest rate first.
4. Obtain gift funds.
If you're short on money for your down payment, you may be able to use gift funds from a family member to decrease the amount you need to borrow.
5. Find a co-signer.
A co-signer applies for the loan with you, agreeing to take responsibility for the loan should you default. The co-signer's credit, income and debts will be evaluated to make sure they can assume payments if necessary. In addition to ensuring your co-signer has good credit, you should make sure they're aware of this responsibility and have sufficient income to cover the payment.
6. Look for a lower-cost home.
You should only borrow an amount you feel comfortable repaying. You may need to look for a lower-cost home than you're financially prepared to purchase and maintain.
If your home loan application is denied, don't panic. There are ways to build your eligibility so that next time, your mortgage application is more likely to be approved. For more information and additional resources, visit myhome.freddiemac.com.