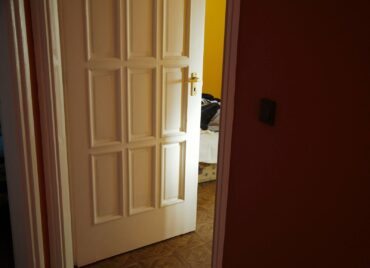 Do you know what to do in case of a fire in your home? Many people take precautions such as getting home fire extinguishers or smoke alarms — but may not really be prepared for a fire.
A recent study showed that while most people with smoke alarms report they have working smoke alarms (92%), only 34% of them know the meaning of the various sounds that smoke alarms make. According to results of the annual fire safety survey conducted by UL's Fire Safety Research Institute (FSRI) in September 2021, 68% of respondents were unaware of the timeline for smoke alarm replacement, and nearly half (43%) said they would investigate the area if their smoke alarm sounded, rather than evacuate immediately.
Fires Move Quickly
Most people do not have as much time as they think during a fire. In the survey, more than a quarter (27%) estimated that they would have more than three minutes to safely exit their home in the event of a home fire. Although most people understand they need to quickly exit their home, 46% believed they would have enough time to gather what's important to them and safely exit the home.
The materials used in home construction and furnishings today tend to burn much more quickly than older homes and furnishings.
"Fire hasn't changed in the past quarter century, but our home environments have. Because of this, fire moves faster than ever before, with home fire deaths rising even as home fires decline," said Steve Kerber, vice president of research and director of FSRI. "Our annual fire safety survey shows that fire safety habits still aren't where they need to be to prevent loss of life and property."
3 Steps Every Family Should Follow for Better fire Safety
There are three simple steps everyone can take to help ensure they are better prepared in the event of a fire.
1. Install working smoke alarms.
Smoke alarms give you and your loved ones the earliest warning possible that there is a fire, so you can get out of your home quickly and safely. Install smoke alarms in every sleeping room, outside each separate sleeping area and on every level of the home, including your basement.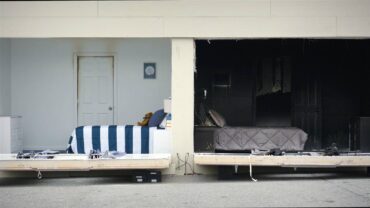 Check smoke alarms twice a year and replace them according to the manufacturer's recommendations or when they stop working, whichever comes first. When replacing or buying new smoke alarms, look for products that are third-party listed or certified.
2. Close before you doze.
A closed door can be an effective barrier against deadly levels of carbon monoxide, smoke and flames — and it may give you more time to respond to a smoke alarm.
However, the FSRI study found that only 33% of respondents always sleep with their door closed. Among those that sleep with their door open, 13% believed it was safer to do so and 26% believed that it doesn't matter whether the door is open or closed in the event of a fire.
In fact, there can be a 900 F temperature difference between a room with an open door and one with a closed door. While a room with an open door may reach 1,000 F, a room with a closed door may only reach 100 F. To help keep your family safer, make closing doors at night part of your bedtime routine.
3. Create and practice your fire escape plan.
If there's a fire in your home, there won't be time to plan your way out in the moment. In the survey, 35% of respondents indicated that they have no fire escape plan, and among those with a fire escape plan in place, 41% have only reviewed or practiced it once or not at all.
Create an escape plan for your home, then be sure to practice it with your family so you're ready for a fire emergency. Make sure your fire escape plan includes Plan A, B and C.
Learn more at CloseYourDoor.org, and download your Fire Escape Planning Guide (pdf).