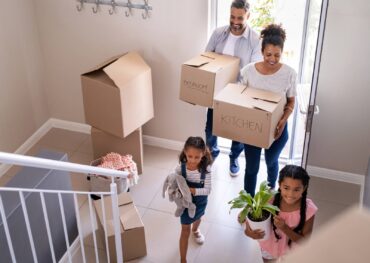 Radon is present at high levels in a surprisingly large number of American homes, schools and other buildings. While this naturally occurring gas is odorless, tasteless and colorless, it's far from harmless. Experts are raising awareness about the serious health risks associated with radon exposure and what you can do about it.
"Elevated radon in homes is more common than you may think. In fact, at least one in 15 American homes have elevated levels of radon, and this is something that shouldn't be taken lightly. Exposure to radon is the second leading cause of lung cancer in the United States," says Albert Rizzo, M.D., chief medical officer for the American Lung Association. "The good news is that it is easy to test for radon. Do-it-yourself test kits are simple to use and inexpensive."
In an effort to eliminate this preventable lung cancer risk factor, protect all communities and buildings, and save lives, the Environmental Protection Agency (EPA), along with strategic partners like the American Lung Association, have launched a new five-year National Radon Action Plan. The campaign is sharing five important things to know about radon:
Radon exposure is life-threatening. Radon-related lung cancers are responsible for an estimated 21,000 deaths annually in the United States.
Smoking and radon exposure can separately increase the risk of lung cancer. If you smoke, exposure to both tobacco and radon enhances the risk of lung cancer even further.
The only way to detect radon in your home is to test the air. The EPA urges anyone with radon levels above 4 picoCuries per liter (pCi/L) to take action to fix their homes. Both the EPA and the American Lung Association recommend that mitigation be considered if levels are greater than 2 pCi/L. After high levels are detected and confirmed, a radon mitigation system should be installed by a radon professional.
Radon testing should always be done when you buy a home and after building a new home. Many states now require radon results (if known) to be disclosed during a real estate transaction. Some states require testing in priority buildings like schools and daycares.
When high levels of radon are detected, professional radon mitigation should be a priority. Do‑it‑yourself radon mitigation is typically not an effective long-term solution. Some state health departments offer financial assistance or low interest loans for radon mitigation.
Learn more about radon testing and mitigation at Lung.org/Radon.
While elevated radon is common, it is a problem that is easy to address. By finding, fixing and preventing high indoor radon levels, its health impacts are preventable.