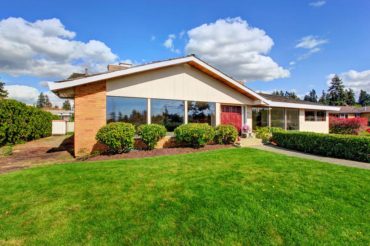 The housing market has exploded since 2020. The pandemic fueled a house-buying frenzy with remote work and leaving large urban areas to live in different parts of the country is becoming more mainstream. According to the National Association of Realtors, 31 percent of all home purchases since 2020 have been made by first-time homebuyers.
"Buying your first home is an emotional experience," said Bonnie Lee, Mercury Insurance vice president of property claims. "And while the first few weeks are filled with the excitement of all the things you can do now that you have your own place, it's always good to be prepared and protect your new investment if disaster strikes."
Whether you've just purchased your first home or purchased a home in a different part of the country, homeownership is a big commitment. As a new homeowner you have to prepare for everything from routine maintenance to possible damage from a storm, fire or vandalism. It can sound overwhelming, but with a bit of planning, developing good homeowner habits will keep your home in top shape for years to come.
Making Renovations
Renovating is one of the first things homeowners look forward to doing with their new home, and one of the most popular renovations lately have been home offices.
"Homeowners who were able to move during the pandemic and work from home are looking to transform part of their living space into a dedicated professional work space," said Lee. "Converting small rooms or bedrooms into a home office not only maintains the homeowners' work-life balance, but it may also give their home a financial boost by offering this popular feature should they sell their home in the future."
Homeowners should discuss any intended business activity from their home with their insurance agent as most homeowners' policies exclude or limit coverage for business-related activity and business property.
Another popular renovation is the conversion of outdoor spaces into areas for hosting gatherings. Shade structures and areas where people can entertain larger groups has become a big trend for 2022.
"No matter what type of renovation you're interested in, it's important to be prepared before diving head first into any large project," Lee said.
Make sure the renovations you are about to do are realistic and reasonable for both your home and your budget. Determine which renovations can be done by yourself and those where you would need to hire a professional. Review any large home renovations you have in mind, such as a bedroom conversion to office remodel or swimming pool installation, with your insurance agent as well. If not, there could be gaps in your existing coverage that may not protect your new renovations if an emergency causes extensive damage.
Maintenance is Key
Proper home maintenance is essential to keep your home from deterioration due to neglect. For example, roof leaks caused by severe weather would be covered by your insurance. However, roof leaks due to lack of maintenance, age or standard wear would not. It's important to conduct regular inspections of your entire home throughout the year to help prevent major damage from happening.
Take stock of where you are and what you own. This recent boom of homeownership not only saw an increase in first-time buyers, but also a migration of people moving to new and different parts of the country. Just like new homeowners, those who've moved from one geographic area to another may not be aware of the severe weather or what the outdoor elements can bring to that part of the country.
Natural events such as flooding due to severe weather in the Midwest and East Coast are one of the most common home disasters that causes billions of dollars in property damage every year. The West Coast is no exception to natural disasters, with the threat of earthquakes and wildfires. Be aware of the perils that can impact you new home, as well as the type of homeowners insurance policy needed. For example, damages caused by an earthquake or storm flooding are not covered by a standard homeowners policy. You may want to consider adding such additional coverages to their policy.
Whether it's your first home or a new home in a new state, homeownership is a major milestone. Make sure to review your policy coverages and speak to a local insurance agent if you've recently moved or are thinking of making any renovations to your home.