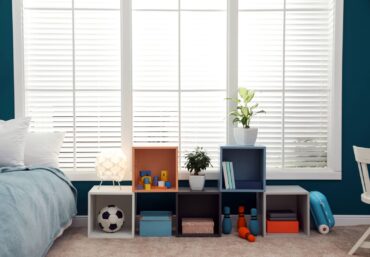 There are many proven benefits, both mental and physical, to household organization. People tend to sleep better in a clean room, enjoy preparing meals more in a clutter-free kitchen, and feel calmer when they sit at a tidy desk to begin a task. And, according to feng shui, removing items you don't like or use actually lightens the energy and positively affects your entire life.
That said, this can be a daunting endeavor, bringing up issues of time management and attachment to "stuff." Here are some tips with household organization to minimize the discomfort and maximize the gains.
1. Choose the space.
The first hurdle is deciding where to start — a room you use daily or one you only visit once in a while, such as a guest house, garage or basement. There are pros and cons to both options, depending on your lifestyle and the amount of time you have to commit to the project.
Certainly, clearing often-used spaces brings about more immediate results; for example, if your home office looks like the site of a hurricane, getting things in order will improve your productivity, creativity and mood as you work. It can also, however, cause more havoc if you leave the project half done.
2. Weigh the options.
If you decide to tackle a space that has been primarily used for storage, you may not notice the difference right away, but you will receive the mental and emotional benefits of clearing out the old and making room to create something new. You can also take your time without impeding your everyday life.
On the downside, you risk never finishing or rushing through the project haphazardly, where you simply repackage and move the same old stuff around to a different corner. You also might make impulsive decisions you later regret.
3. Don't rush the removal.
Have you ever walked into a room and sighed at the sheer amount of clutter? At that moment, all you want to do is haul everything away so you never have to look at it again. This, however, can be a colossal mistake.
We've all heard stories of people finding a relic in the attic that later sold at Sotheby's for millions. While this is probably not going to be the case for you, there may be things that have increased in value — for example, an artist, unknown when your aunt left you that ugly painting, may now be the hottest on the scene. Such things are considered part of your portfolio and perhaps even your legacy, so it's definitely worth giving each careful attention and engaging an appraiser when you have questions.
4. Be methodical.
Before you begin, develop a method for decluttering that fits your personality. For example, if the kitchen is your target and you have a poor track record of uncompleted decluttering projects, take it slow, starting with the pantry or even a drawer. If you're tackling a larger project or examining potential items of value, however, you need to create a system in which you separate, catalog and assess.
If the mere thought gives you a headache, know that there are tools that can help. EstateSpace, for example, makes it easy to digitally organize these items. You simply snap and upload a picture, add information about the object's origin and value and note if you want to keep, sell or donate it. You can also use the tool to securely share the catalog with your kids, siblings, and trusted advisors who can help you determine its fate.
And, finally, be intentional about how you repurpose the space. Household organization forces you to take a look at what's truly important. And it's not just about aesthetics; in clearing a room of things you no longer need or want, you open a space in your mind for new possibilities.
Have you been wanting to entertain more? Or maybe it's something grander, like turning the basement into a home movie theater or bowling alley. No matter what floats your boat, holding the vision in your mind will keep you motivated during the project and usher in more balance and joy in your life.