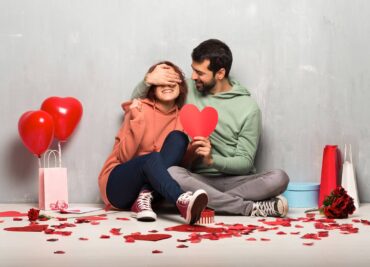 When you're creating that perfect Valentine's Day in mind this year, it's the perfect time to keep wellness in mind. Michelle Harris, TV host of Alive & Well, recommends creating a custom wellness box for a personalized wellness experience.
Harris offers the following tips:
Begin with a great box or container that is beautiful and can be reused after Valentine's Day.
Get a new take on the traditional flowers with floral sage sticks. They look beautiful and stay that way once they have dried.
Healthy sweet treats are always a hit. Vegan heart-shaped sugar cookies are a nice touch!
Add some relaxing, spa-type items like a fuzzy sleep mask and pretty loofa.
Alcohol-free beverages are the latest trend. Some Noughty alcohol-free sparkling wine is low in calories, festive and tastes delicious.
Say it with love. Fun décor can be inexpensively purchased almost anywhere.
Make sure to personalize your box. Feel free to add favorites for that special someone. Massage oils, aroma therapy sprays and something high-tech like Fitbit all make great additions to any Valentine's Day wellness box.
Use these ideas to create a memorable Valentine's Day this year.