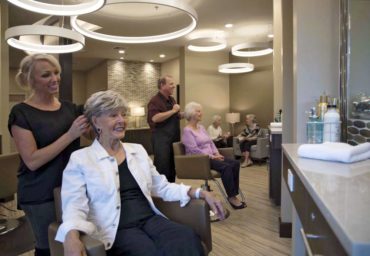 The model of senior living has changed immensely in recent years from focusing on providing health services and assistance for those of advanced age and increased infirmity, to one that recognizes the desire and ability to maintain vitality at every age.
While health and medical needs may still be top of mind for the overall creation of senior living communities, today's residents are rightly demanding a lifestyle that provides a broad range of amenities, a menu of services and resort-style luxuries that were not available to previous generations.
In years past, senior communities were designed to provide sheltered environments for an aging population whose interests and activities were assumed to be shrinking. Retirement communities now focus on design that acknowledges senior consumers' interest in expanding their social, physical, vocational, intellectual and spiritual engagement and growth.
Design features of today's communities offer modern, open floor plans with premiere amenities including superb dining experiences, onsite spas and state-of-the-art fitness centers, creating vibrant atmospheres that engage, entertain and elevate enjoyment at every age and stage of life.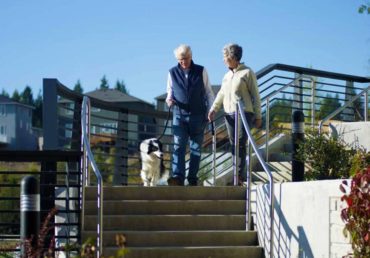 These communities are also attractive to people earlier in their retirement or near retirement years. It's not uncommon for seniors to start considering a move in their late 50s and early 60's, even when still working. The ability to age in place is rising in popularity where onsite health centers allow individuals to continue to reside in the community if or when they require more care through the aging process.
A variety of contemporary residences are offered including condo-style apartments and townhomes featuring thoughtful design, spacious living areas, multiple bedrooms and bathrooms, ample storage and gourmet kitchens.
Senior living communities often drive development in cities where they are located. They offer a multitude of job opportunities, and with the purchase of a wide variety of services and products, provide an economic impact that was not previously in the market.
Dynamic developments of this kind focus on fostering a true sense of community and enable residents to live the retirement they imagine for themselves.