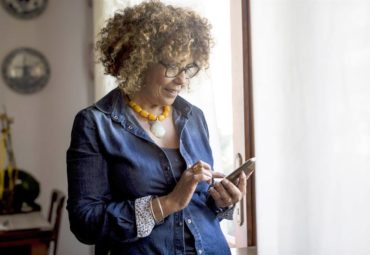 Are you prepared if a disaster were to hit? If you aren't, making sure to prioritize this initiative for you and your family is smart. Disasters don't plan ahead, but you can.
Here are nine things you can do now to ensure you are prepared:
Sign up for alerts and warnings.
Utilizing your mobile device or computer, you are able to download weather apps that alert you each time there is an emergency in your area.
Build a personal and family plan.
Communicate with your family the importance of a plan in the case of a disaster. Ready.gov has a template for you to get started, such as practicing family drills (how to escape your home if there was a fire) and establishing a reunification point (where to meet up if you get separated).
Touch base with neighbors.
Involve your close neighbors in your family and disaster plan. Discuss the skills you may have that would help in an emergency and help one another by sharing resources and ways you can support each other.
Gather supplies.
This is also known as a go-bag, and has emergency items that could potentially save your life in an emergency.
Safeguard documents.
Ensure that all important and critical documents are kept safe in a waterproof and fire prevention safe. Scan or take pictures of important documents and email them to yourself for safekeeping in an email folder or in a cloud account. Documents such as your Social Security card, driver's license, medical insurance card, homeowners or rental insurance policy should be put away for safety.
Participate in a preparedness class.
FEMA has disaster preparation courses that are available online and in a location near you. Visit the FEMA website to find more information on these courses.
Check your insurance policy.
Review your coverage and talk to your insurance provider if you have any questions beforehand.
Make sure your property is safe.
Check your property for any improvements that can be made to reduce potential injury or property damage. Ensure all outdoor furniture is moved to a safe area and that you take the proper precautions based on the type of weather.
Be aware of fraud.
Unfortunately, there are fraudsters taking advantage of disasters to prey on those in need. Some of the most common approaches include rehab scams, FEMA support scams or an increase in phishing emails. Stay aware and check out FEMA's website for more information.
For more on ways you can prepare visit USAA.com/help.