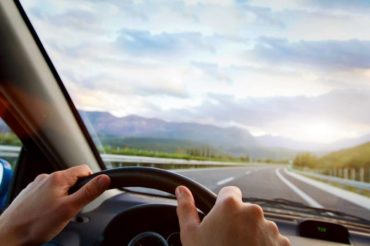 Editor's note: A recent study by InsuranceQuotes.com showed that many people have misconceptions about their insurance coverage. For example, most incorrectly believe that comprehensive auto coverage covers car damage from a collision, and many still believe insurance for a red car is higher. WestSound Magazine asked InsuranceQuotes.com analyst Nick DiUlio to discuss some of the common insurance myths and misconceptions.
— When shopping for different types of insurance and comparing plan coverage, what are some top considerations that consumers often overlook?
The most common problem is that consumers don't dig deep enough for discounts that may shave some money off their annual premiums. These can include everything from discounts for installing telematics devices in the car to good driver discounts based on a long history of accident- and ticket-free driving. What's more, consumers should have an actual conversation with an agent or broker when shopping for insurance.
It's easier than ever to get insurance quotes online — and that's a fantastic place to start — but once you've narrowed it down to two or three possible policies, pick up the phone and speak with an insurance representative. He or she may be able to save you even more money as well as help tailor your specific policy to your specific needs.
— What are some common misconceptions about auto insurance?
In our most recent survey of American drivers, we identified two particularly interesting misconceptions people have about auto insurance. The first is that 68 percent of Americans incorrectly believe that comprehensive auto insurance covers car damage from a collision. This is decidedly not the case.
Simply put, comprehensive auto coverage pays for damage that results from something other than a collision, such as fire, theft or vandalism. Meanwhile, liability insurance pays for the policyholder's legal responsibility to others for bodily injury or property damage, while collision insurance covers property damage to the policyholder's car.
According to the National Association of Insurance Commissioners (NAIC), the average cost of a comprehensive claim was $1,817 in 2017 (the most recent data available) whereas the average cost of a collision claim was $3,425.
Perhaps slightly less serious — but no less enduring — is the myth that driving a red car means you will pay more for auto insurance. According to our survey, 36 percent of Americans incorrectly believe that having a red car increases auto insurance rates. What's more, respondents between the ages of 18 and 34 were most susceptible to this myth, with 41 percent of that demographic saying red cars are more expensive to insure.
According to a 2015 statement from Geico, "A red car won't cost you more than a green, yellow, black or blue car. Insurers are interested in the year, make, model, body type, engine size and age of your vehicle. How you're perceived based on the color of your car is another matter."
— Given those misconceptions, what should consumers keep in mind?
First and foremost, consumers need to be educated on the basics of auto insurance. They need to know the difference between collision, comprehensive and liability coverage, and they need to know how much they are covered for in each of these categories. Again, talk to an agent or broker, as they will be able to explain very clearly and simply what you need to know about your policy and its limits.
— What are common misconceptions about home insurance? And what does that mean for someone buying a policy?
At the top of the misconception list are flood and mold damage. According to the insuranceQuotes.com survey, 35 percent of Americans incorrectly believe that a standard homeowner's insurance policy covers flood damage. In addition, 34 percent incorrectly believe that a standard homeowner's insurance policy covers mold damage. These two fallacies can have disastrous consequences.
Let's first take a look at flood insurance.
Since it is sold and regulated by the federal government, flood insurance is a unique and sometimes complicated segment of the insurance market, and one of the most common misconceptions about flood insurance is that it is included in the average homeowners' policy.
Flood insurance is an added premium offered by the National Flood Insurance Program (NFIP), a product of the federal government administrated by the Federal Emergency Management Agency (FEMA). In the event of water damage from flooding, the insured homeowner will have coverage up to statutorily set limits for his or her property.
According to the NFIP, a homeowner flood insurance policy covers up to $250,000 in structural damage and up to $100,000 in content loss. A businesses policy covers up to $500,000 in both structural damage and content loss.
But when talking about flood insurance coverage, it's first important to understand what the word "flood" actually means. Flood is defined by the NFIP, in part, as "a general and temporary condition of partial or complete inundation of two or more acres of normally dry land area or of two or more properties (at least one of which is your property) from overflow of inland or tidal waters, from unusual and rapid accumulation or runoff of surface waters from any source, or from mudflow."
Water damage, essentially, is everything else. This includes the breaking or cracking of any part of an appliance or system that contains water (i.e. water heaters, baseboards or steam heat, shower pans, toilets, etc.), water backup of sewers and drains, and rising water that may damage a basement. These are not covered by a flood insurance policy.
And then there's mold.
According to the Centers for Disease Control and Prevention (CDC), mold is everywhere — it grows year-round (not just in the summertime) and can be found both indoors and outdoors. It's a living organism and, as such, it grows and spreads when it has the right conditions. Don't be afraid of the mold and don't ignore it if you suspect it might be lurking in your home. Find it, remove it, and make sure you know what type of mold damage is and isn't covered by your homeowners' policy.
The bad news is that mold — like rot and insect infestation — is a home- maintenance issue, and these are generally not covered by standard homeowners insurance policies. However, according to the nonprofit Insurance Information Institute (III), "in the event that mold growth is the direct result of a covered peril such as a burst pipe, the cost of eliminating the mold may be covered." What's more, if you have federal flood insurance, it may cover you for mold and mildew damage, "but only if it is directly attributable to a flood."