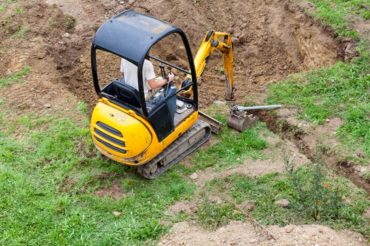 Did you know that if you plan to dig into the ground, it's the law to call 811? Whether you're looking to install a fence or mailbox, build a deck, plant a tree or start any other project below the surface, calling 811 provides a free utility locate service so you can avoid damaging utility lines or getting injured. You need to call at least two business days before the planned project start date.
In the first six months of 2019, Washington state had 1,169 damage reports related to digging into underground utility lines. In 2018, the state had more than 2,800 reports of dig-related damages.
Last year, Utilities and Transportation Commission (UTC) pipeline safety inspectors investigated more than 107 dig incidents and sent 480 warning letters. The commission issued more than $160,000 in penalties against excavators for violations of the dig law, and many of those incidents resulted in interruptions to essential water, telecommunications, natural gas and electric services.
Damage can be prevented by following safe digging practices and making the call to 811. Last year, the service handled 534,550 utility locate requests.
When you call 811:
You will be connected to the one-call notification center, which will ask you for information about your project and notify the appropriate utility companies.
You will need to outline your dig site with white spray paint.
Professional locators will be sent to your site to mark the approximate locations of underground lines with spray paint or flags.
You can also request a utility locate or check the status of your request online by visiting callbeforeyoudig.org.
The risk of damaging an underground utility line exists any time you dig. Striking a utility line can cause injuries, damages, fines and outages. The depth of utility lines can vary for a number of reasons, such as erosion, previous landscaping and uneven surfaces.
If you have called 811 and your utility locate is late, incomplete or inaccurate, call the UTC Consumer Help Line at 1-888-333-9882 or email consumer@utc.wa.gov.
Visit www.utc.wa.gov/callbeforeyoudig for more information about 811 and the dig law process.