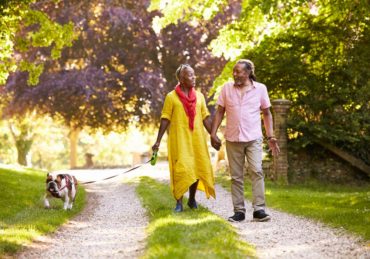 Healthy aging can often be credited to one key factor: prevention. To help remain active in retirement, it is important to listen to the body's signals and understand the needs required for a healthy body.
Experts recommend always viewing your health through a holistic approach, meaning paying close attention to not only your physical but also mental, emotional, relational and spiritual health. Incorporating a balanced diet, enjoyable exercise and social activities can all help you lead a full and happy life in retirement.
Here are some tips for maintaining good health as you age:
Nutrition is important at every stage of life. What you feed your body will determine the energy you have and as result, the exercise you will accomplish.
Strength and flexibility go hand in hand. Participating in activities like yoga and pilates will allow the body's core to strengthen and improve breathing techniques and mental wellness.
Proper breathing can also change the way you feel as you allow oxygen to enter your lungs and brain. Diaphragmatic breathing or deep breathing is intended to help you use the diaphragm correctly while breathing, and you will use less effort and energy to breathe.
Practice diaphragmatic breathing by inhaling as deep as you can and exhaling like you are blowing out candles. Make sure your exhale is twice as long as your inhale.
Listening to your body's cues is crucial in building strength and avoiding injury. When practicing any physical activity, be aware of your limits and work up to your physical goals over time.
Incorporating plenty of sleep, exercise and consulting your doctor will ensure you stay active and live a life you love in retirement.