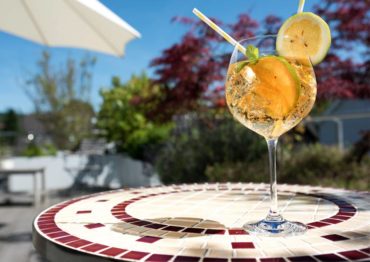 Have you recently renovated your kitchen walls or tiled your shower or your bathroom floor? If you did, then you must have a lot of leftover tiles. Don't throw them in the trash — you can put them to good use.
Here are some great ideas for things you can do with leftover tile.
Tile Tabletop
If there's an entire box of leftover tile left after your renovating project, you can use it to cover your dining or living room table with it. If you don't know how to do it, here's a great step-by-step process.
Marble Tile Magnets
Grab the tiles you used for your floor or backsplash and make some great magnets to coordinate your fridge with the tiled surfaces. What you need for this project is some marble tile (cut in whatever shape you like,) some magnets and heavy-duty glue. Glue the magnet to the back, let it dry and voila!
Hexagon Tile Coasters
Tile coasters made out of marble tile can look very prestigious, which is why quality marble tile deserves a chance to shine on its own.
Clean the surfaces of the tile and decorate them by writing out exciting calligraphy letters or symbols with a black marker and bake them for 30 minutes at 350 degrees. You can also use self-adhesive paper and cut out shapes for your hexagon tile coasters.
Tile Photo Coasters
If you have some "boring" leftover tiles, you can adorn them with patterned scrapbook papers or photographs using Mod Podge.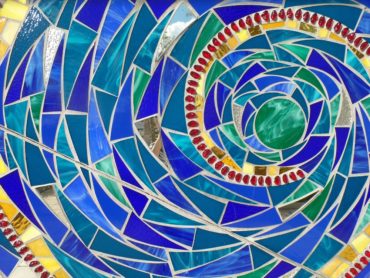 Mod Podge is one of the most-known craft supplies, a decoupage medium used for gluing, sealing and finishing attached fabric and paper to various surfaces. You can cover either a part or entire tile with photos printed the exact size or even a bit larger to cover the sides.
Mosaic Arched Window Frame
Grab your tile leftovers from all the past projects and use them to create a beautiful window frame. It's a great way to breathe some life and character to a boring rental. You can also use this same method to mosaic a mirror or picture.
Honeycomb Tile Vase
If you want to learn how to tile but don't have the floor or a backsplash to do it, this is a great way to learn! Take your leftover tile, have it cut in honeycomb shapes, roll it around a vase, and fill in the spaces with grout.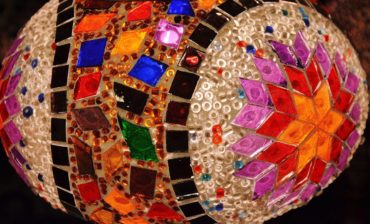 Take a look at this tutorial with pictures for step-by-step instructions for a chic honeycomb vase.
Tiled Planter
After a vase, you can move on to make a tiled planter. Use your leftover tiles to build an eye-catching planter, and if your tiles are dull, spruce them up with paint markers (if you have excellent drawing skills.) You can also add a simple splash of colors or draw some exotic Mexican or Moroccan symbols and ornaments.
Tabletops, planters, vases, coasters and frames — you can make them all the more engaging by decorating them with your leftover tile! These projects are also an excellent way to practice your tiling skills if there are no more big tiling projects to be done around the place. Have fun!