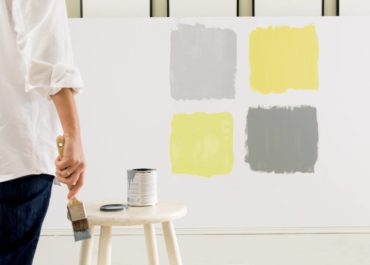 With thousands of color options, selecting a perfect shade for a painting project can seem like an overwhelming and almost impossible task. These are the top painting mistakes and how you can avoid them for a smooth paint selection process.
Mistake 1: Assuming a color in the store will look the same in your home
The light in the store will be different than in your home. Before making a final selection, purchase pint samples in your favorite options to create a large sample on a piece of poster board. This will provide a great sense of what the color will look like on the walls of your home.
Mistake 2: Not considering other elements in the space
It is important to remember that color does not live in isolation — the best results come from taking into account all of the materials and furnishings that will remain in the updated room. For example, in a kitchen, look to existing materials like a countertop or backsplash to inspire a color scheme for the walls and cabinetry.
Likewise, in a living room, look to fabrics or area rugs for a color that can become the backdrop to the other elements in the space. This idea also works for selecting exterior color — use the elements that are staying or fixed to help guide your color-selection process.
Mistake 3: Stringently following "rules" associated with selecting color
Notions exist that limit which colors can be used in certain spaces, and homeowners will frequently ask if the color they are considering is "OK" for a certain space. The reality is that personal taste and style are more important than adhering to rules.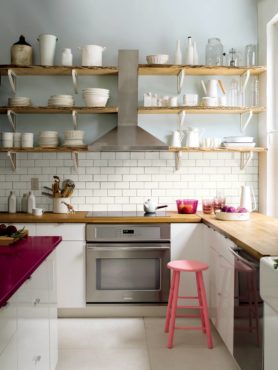 For example, a pale blue may be a widely used color for a bedroom, but why not a living room or a dining room?
Think about the colors you want to surround yourself with and complement the items you own. There are so many images online that help to illustrate how a color will look in any room in the home. They can inspire new ideas and ways to approach paint colors to truly personalize each room.
Mistake 4: Avoiding bright, bold color
Many people avoid strong color choices completely, as they may seem risky for such a permanent project like painting. Instead, consider painting an accent, like a door or cabinets, in a bright, unexpected color for a pop of color that will add personality to your space. Repeat the accent color in other accessories throughout the space to create a cohesive design.