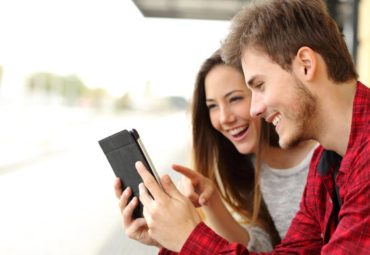 As you pack your travel essentials for your summer road trip, long weekend at the beach or a lazy day at the pool, there's one thing you might be forgetting. Wherever you go, your favorite shows and stars can come with you.
Allowing you to download shows and movies to your smartphone or tablet, an option like Netflix helps you be ready to stream anywhere, anytime, even without WiFi. With so many new titles available, it's a great convenient feature to have. Whether you're sitting shotgun or flying at 30,000 feet, you can always access your favorite shows and movies on the go.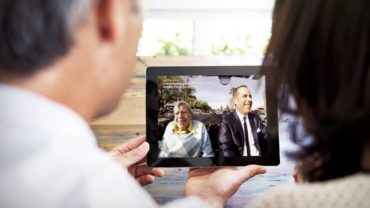 This month, you won't want to miss Jerry Seinfeld in his latest talk show, "Comedians in Cars Getting Coffee: Brewed Fresh for 2018," where he mixes his two loves: classic cars and comedy. Every episode, Seinfeld interviews a comedian while they drive around in a classic car and stop for a cup of coffee.
"Everybody Loves Raymond" creator Phil Rosenthal provides a new adventure with even more laughs. Follow Rosenthal as he travels to Copenhagen, Ireland, Capetown, Buenos Aires and beyond to find the best local restaurants in "Somebody Feed Phil: The Second Course."
These are just a couple of the new titles you can find on Netflix this July. Find more information about countless shows and movies, sign up for a one-month free trial and set up your account at Netflix.com.
TV Shows and Movies on Coming to Netflix in July
As an alternative to endless summer reruns, there is always something new to watch on-demand, whether you're into comedy, documentaries, drama or anything in-between. Here's some old favorites as well as new content available to watch this month:
Starring Johnny Depp and Juliette Binoche, this film is based on the novel by Joanne Harris, in which a woman and her daughter open a chocolate shop in a small French village that shakes up the rigid morality of the community.
In this 1993 Steven Spielberg classic starring Sam Neill, Laura Dern and Jeff Goldblum, a theme park suffers a major power breakdown that allows its cloned dinosaur exhibits to run amok. (Available July 1, with the entire trilogy coming to the service this month)
This 2004 remake of the children's classic Peter Pan follows the life of author J.M. Barrie (Johnny Depp) who, upon meeting the widowed Sylvia (Kate Winslet) and her four sons, is inspired to write a play about a group of children who don't want to grow up.
Based on the classic coming of age story, Anne, a 13-year-old orphan in the late 19th century, is back for a second season as she maneuvers her way through tough circumstances with an unmatched enthusiasm for life.
They might look ordinary on the outside, but inside, these stunning homes have some jaw-dropping secrets to reveal. (Available July 20)
This Netflix Original series returns to give viewers an intense, unfiltered look at a rising junior college football program, where guys with red flags seek to prove their worth on the field and in the classroom in Independence, Kansas. (Available July 20)