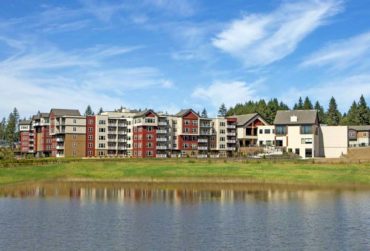 While looking at all of the options for living in a senior living community today, it's important to have the right information about your new home and the community's offerings before making a final decision for yourself or a loved one.
Each type of community is designed to match every individual's lifestyle and healthcare needs. No matter the level of care needed, having an on-site health center at a senior living community significantly increases a resident's access to care and quality services.
What is an on-site health center at a senior living community?
An on-site health center is designed to provide individuals with a full continuum of care. Assisted living, memory care support and skilled nursing are all important components to consider for meeting an individual's health care needs.
Assisted living and skilled nursing are determined by a physician's assessment. Depending on the circumstances of an individual's situation, personalized needs are matched to the correct level of assistance.
When assistance with daily tasks is needed — taking medicines, bathing, dressing, meals, transportation and housekeeping — assisted living at the community's on-site health center can be the answer. For more acute health care needs, licensed professionals in skilled nursing provide nursing support while helping preserve an individual's independence.
Licensed, compassionate team members assist daily as needed, and life-enriching activities are geared toward helping residents enjoy what matters most to them.
Amenities and Services
An on-site health center provides residents of a senior living community and their loved ones with a clear peace of mind. Here are some amenities and services to look for:
Physician assessment to determine level of care needed
Rehabilitation therapy
Private suites including bathroom and shower
24/7 nursing care and supervision
Physical, speech and occupational therapies
Social, recreational and educational activities
Scheduled entertainment
Access to an on-site health center can drastically elevate your level of care and comfort.
It's important to understand the benefits offered at each senior living community, from the physical living options to service offerings, and to discuss the best choices based on one's physical and financial health.
Evaluate the aspects that are most important to you and your family and prioritize those needs. Remember to conduct research and ask plenty of questions.