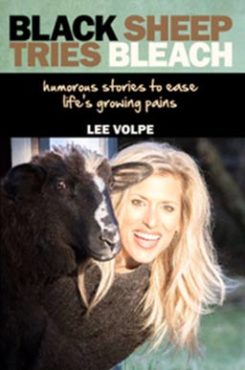 Like clockwork, people are composing their lists of resolutions around the New Year, and at the same time they're ending that year with some of the same problems, frustrations or worries of past years. They want to take a brighter outlook and ride those resolutions to a higher quality of life — but inevitably, familiar issues get them down year after year.
How can this year be different? How can you stay more positive and hopeful? The answer is to make laughter a part of your every-day life. When life gets tough, laughter begins.
We all have humor inside us. It is healthy to use it in a variety of ways. When you really deconstruct some things in your life that may be problems or annoyances, you can creatively come at them with laughter, and your whole outlook changes.
Mentally and physically, the benefits of laughter are many, including:
• Reducing stress: Laughter reduces the level of stress hormones such as cortisol and epinephrine (adrenaline), and it boosts the immune system. Science has shown that after a good laugh, muscles can be relaxed for up to 45 minutes.
Laughter is a free stress-management strategy, and in today's pressurized, problem-filled world, there's a big premium on that. Laughter is often the best kind of therapy.
• Burning calories: Everybody wants to lose weight in the New Year, right? Laugh hard enough and you may be able to skip some gym visits — and who doesn't want to do that? Studies show that a good stream of laughter can burn 40 calories in 30 minutes.
• Creating a coping mechanism: Laughter makes us feel good. Instead of complaining about life's frustrations, trying to laugh about them helps. Humor helps you keep a positive outlook through difficult situations.
When something extremely frustrating or depressing occurs, try to take the longer view and envision that one day you'll be able to look back on it and laugh. But why not laugh right now?
You also feel stronger. This approach will also make you better equipped to deal with future negative events less stressfully.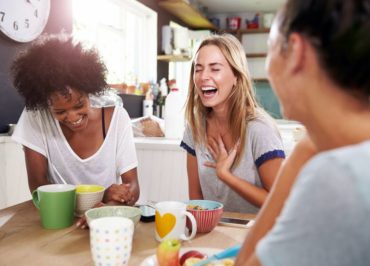 • Strengthening relationships: Laughter connects us with others. You can't enjoy a laugh with other people unless you take the time to engage with them. It improves the quality of social interaction you have with your friends, co-workers and acquaintances.
The old saying is, "Laughter is contagious." If you bring more laughter into your life, you can help others around you to laugh more and reap the benefits of humor, which in turns helps them with their problems. It makes other people happy, because it's very infectious, just like anger is.
Even though I use humor as survival tool in my everyday life, it is important for me to acknowledge that life isn't always funny.
Tips for finding laughter in everyday life
During personal tragedy, sickness and loss, or even just watching the news these days laughter is lacking. However, when you look back on these events, you might find a smile (or two) you may have missed before — a kind word from a stranger, the gathering support of loved ones or the inspiration of witnessing a community coming together.
As for finding laughter in your typical day and life, here are some simple tips I personally use, and anyone can start doing today.
When you wake up each morning, look at yourself in the mirror. Trust me, there is plenty of humor staring back at you. If you can't laugh at yourself, then who can you laugh at? It's also good practice for learning to not take yourself so seriously and helps in building a stronger self-acceptance.
Stuck in rush hour traffic? No need to work on vulgar vocabulary words. No, don't get mad, get happy! Observe your fellow motionless motorists and I guarantee, someone will make you laugh out loud. I have seen drivers doing some crazy things, but my favorite was watching a man in a minivan playing the tambourine — boy, was he rockin' out! Now, if that doesn't get you laughing, I'm not sure what will.
If all else fails, watch a cat video. I'm sure you've heard about the "paw-sitive" effects of these videos that studies have found. According to ReelSEO.com, there are currently more than 2 million cat videos on YouTube, with an average of 12,000 views per video. People have watched these pussycat "pick-me-ups" more than 25 billion times for their mental health benefits. I prefer pig videos, but whatever works.
We all need more laughter with the way the world is these days. Maybe you can start by laughing at your own New Year's resolutions list. For a lot of people, it turns out to be a joke anyway. And it doesn't have to be a new year to start a new day, a new outlook, for yourself.