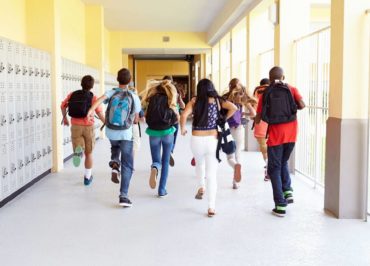 Editor's note: College search should be in high gear if your child is a senior. Since this can be quite overwhelming, WestSound Magazine asked Bhavin Parikh, CEO and founder of test-prep company Magoosh, five questions to help parents and students navigate this process.
When should parents begin the conversation about college, and what factors should drive the conversation?
As a general rule of thumb, early in ninth grade is the perfect time to start a conversation about college. When it comes time for college applications, students will be reporting everything they've done in high school starting in ninth grade. The choices they make in their classes and extracurriculars will affect their later college options, so starting the conversation early means they will have more opportunities come application time.
It's not uncommon, however, for the conversation to start later. If you're in this boat, that's OK! There's still time for you to talk about the factors that mean the most: GPA, test scores and college fit.
Rather than simply urging your child to improve their grades or SAT or ACT scores, it can be helpful to support them in crafting a student-driven college search. Many high-schoolers focus too much on external pressures in the college process instead of what is right for them. They think about famous name universities, where their friends went or where their parents want them to go. They rarely take the time to reflect on why they want to go to college, what excites them the most and what their goals are.
Parents can ask their children these questions and encourage them to do some reflection on these topics. They'll be more motivated to study hard for an AP test or apply to an internship if they know why they are doing it. We have a list of questions at Magoosh that students can ask themselves to determine what they are looking for in a college: College Search Tips to Find the Best School for You.
Researching colleges can quickly become overwhelming; what's a good place to start?
We recommend College Navigator, which is an excellent free tool that families can use to find potential colleges that fit their criteria. You can filter schools by geographic area, setting, median test scores, tuition and more. Once you've identified a list of five to15 schools that intrigue you, visit their websites to learn more.
Ideally, set up a visit so that you can experience the campus atmosphere for yourself. If that's not possible, find out when campus representatives will be at your school or in the local area. Not only will your child learn more about what is a good fit, but also they will be able to write better application essays and confidently tell universities that they've demonstrated interest in attending, which can go a long way in admissions.
What's your advice for setting realistic goals for the type of colleges the student is interested in?
The standard advice from educational counselors is to identify a few "safety" schools, a handful of target schools and a few "reach" schools. In general, we agree with this advice. However, we know that many students struggle with identifying exactly what makes a school fit into one of these categories.
Although the admissions process involves a lot more than test scores, median test scores of admitted students can be a good proxy to understand how competitive a school is. Most schools report the test score range of the 25th to 75th percentile of admitted students. If your scores are below the 25th percentile, consider that school to be a reach. If they are above the 75th percentile, consider that school to be a safety school.
If your scores are between the 25th and 75th percentile, you can consider it to be a target school, but know that that is a wide range. Most students in the lower end of that range are bringing in other characteristics that the college considers to be desirable in a new class. As a sanity check, you should also take a look at the percentage of applicants who are admitted. This gives you a greater sense of the competitiveness, particularly for schools where test scores do not play much of a role or schools where the majority of applicants score well.
What are the major steps that students will need to take in preparation for college applications?
Take the most challenging classes that a student can thrive in.
Explore interests through extracurricular, family and work experiences that will help craft a story about what a student will bring to a college.
Use a quality resource to prepare for the SAT or ACT early (by junior year), so that there is plenty of time to focus on retakes and the rest of the application.
Create or refine a college list that is informed by a students' GPA, test scores and interests.
Visit schools or connect with them online or at local events. Colleges do care about whether or not you have a personal investment in attending their school.
Look for financial aid and scholarships early! Sometimes you'll need to apply for these before you even apply for admission. Or, there may be steps you can take, such as improving your test scores, to guarantee a scholarship. Don't wait to think about this until after admissions letters are sent.
Bonus step: Clean up social profiles before applying. We are reaching the point where the majority of admissions representatives will check up on at least some of their applicants' online footprints.
What is the parents' role in this process?
Applying for college is a very personal process and varies by family. Parents will be more or less involved depending on their individual circumstances, and that's OK. However, we do think it's important that students have someone to mentor and support them in the process, whether that's a parent, an older sibling, a counselor at school, a tutor, a family friend or someone else.
Applying to college can be stressful and confusing, and having a guide to help you through it is important for both parents and students. Parents can be on the lookout for who should fill this role and encourage their child to tap into all of the resources that can help them make the best possible decisions in college admissions.