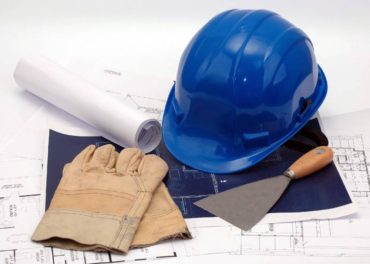 We are fortunate to have been in a strong building economy for the last year, and it appears that it will continue for some time. The downside for consumers is the availability of quality contractors and tradespeople.
The economic downturn wreaked havoc on many small local trades and contractors, forcing many out of business or into bankruptcy, while others just closed up and went to work for another company. This loss of people caused fewer qualified tradespeople and contractors to be available.
So, how do you find a quality contractor or tradesperson in a busy marketplace? There are a few ways to stand out in a sea of consumers so you can get a call back and a place on the contractor's schedule. I get so many calls and emails each month — and I do call and email everyone back — and I hear a lot of frustration from people that they can't get anyone to get back to them or to look at their project.
When you call (or email) a contractor, be prepared. Have clear information about what you hope to do. Building remodeling or adding on — let them know as specifically as you can.
Know what the approximate square footage of your project is, when you ideally hope to begin and if you are flexible on the start date. Specify if you have plans or a permit, or if you are just getting started.
Be ready to speak honestly about your budget. It's a crucial component of what you can do, and without that info, you can waste a lot of time to find out that you don't have enough money to do what you want (your time and theirs).
I have noticed that often people will say they don't have a budget because they don't know what it will cost. That is irrelevant, since everyone has a stopping point, so do some work to determine what you can or want to spend ahead of time.
If you have land, consider what services are already available (water, power, septic or sewer) and what will be needed.
Do you know what sorts of finishes you want to use in the project? If not, make a list or go look at showrooms.
Potential clients who know what they want in a project and can talk about it clearly are much more likely to get placed in the mix of clients who answer, " I hadn't really thought about that" to every question. It is frustrating for a contractor to talk with potentials clients who have not put any effort into thinking about what they want.
For a contractor, it's not very appealing to talk to a potential client who wants the contractor to put more effort into their projects than they are willing to themselves. If I have several potential clients to interview, the ones who are prepared are always the ones who get the most interaction. And if you don't know exactly what you want, that is OK, but you should be able to answer basic questions about your project.
Don't expect that most contractors or tradespeople have reasonable availability; many, if not most, are booked out many months in advance, and many may not be looking at new projects. While this is frustrating for homeowners to hear, it's better for a contractor to be honest that to just keep telling you they will get to you. You may need to be willing to wait just to get an appointment to discuss your project, depending on each contractor's availability.
While many people prefer a phone call for discussing a new project, it can be helpful to leave an email address too. Many smaller tradespeople and contractors work more than just "business hours" and having an email address allows them to communicate with you anytime, and increases your odds (in many cases) of getting a return call or email.
And lastly, be careful. In a busy marketplace, someone with an immediate availability is unusual. While it can happen (e.g. projects are not ready, emergencies happened that stall a project), be sure to do your homework about any potential tradesperson or contractor you might employ. And don't get in a rush to hire someone — take your time (within reason) and do your due diligence to protect yourself.