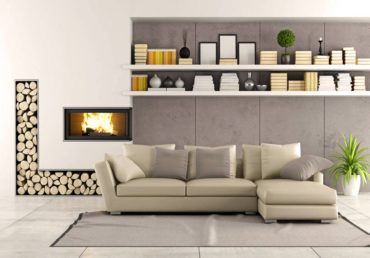 A recent survey found that the average Americans are stockpiling 23 unnecessary items in their home and 57 percent keep things for sentimental reasons. A third of Americans also procrastinate throwing out items they no longer need.
The study of 2,000 people, commissioned by ClosetMaid, also found the state of the home is so bad that one in five have been accused by a friend or family member of being a hoarder. As you head into the New Year with the best intention of getting a handle on clutter-induced anxiety, ClosetMaid offers the following tips on how to make the process more productive, satisfying and less stressful.
(click to enlarge)

Remember that consistency is better than intensity, so be sure your resolutions for decluttering and organizing are reasonable and not so ambitious that they are destined for failure.

Create a drop zone for things like briefcases, purses, totes and backpacks that come in and out of the home frequently.
Fight the paper war by discarding catalogs, solicitations and advertisements you get in the mail. Set up a system for addressing personal correspondence, bills, etc. on a regular basis.
Organize clutter digitally by scanning old photos and documents and storing them on your computer instead of boxes or file cabinets that take up precious space.
Select a single project and stick with it until complete rather than taking on multiple ones at the same time.
Get a system in order that will help manage and organize your belongings. There are plenty of products on the market that meet all needs, budgets, lifestyles and tastes.
Be ruthless in your closet and get rid of things that are out of style or no longer fit. Treat yourself to ultra-thin hangers to make more room and take away the visual noise.
Don't make the mistake of simply moving stuff to new locations. Evaluate what you have and if it's worth keeping. If it's not, do not procrastinate. Discard it immediately rather than relocating to a new space.
Learn to delegate chores and hold family members accountable for managing their own belongings.
Don't get tripped up in nostalgia and hold onto things just because they evoke memories. If it's that sentimental, take a photo of the item and then toss it.
Getting organized is a team effort so get everyone in the household on board with the program. Understand it is a commitment of time and patience, and the results, while they don't have to be picture-perfect, are well worth it. The happiness and satisfaction you feel from being organized will hopefully be all the incentive you need to stay that way.
For more information about getting organized in the New Year, visit closetmaid.com.