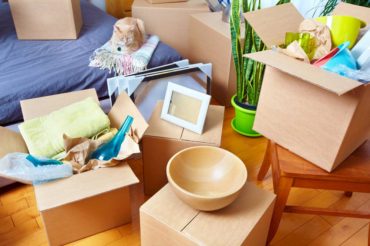 An estimated 4.2 million retirees downsized and moved to a smaller home in 2016. But for most of us, when it comes time to clean out the closets, downsize, move away or move on, the reality of making decisions about what to do with a lifetime of accumulated artifacts can seem overwhelming.
Here are some tips on how to go about making those tough choices.
Start by asking yourself what you absolutely cannot bear to part with, editing the collection down to size, keeping the best and letting go of the rest.
Next, ask yourself if you need the item for day-to-day living.
For the items that you've decided to part with, consider whether to give them to family, donate or sell them.
Think about gifting certain items to friends who would find them meaningful, such as milestone birthday gifts, an autographed photo from a concert you attended, personalized photo frames, etc.
"Toss, Keep or Sell" author Harry L. Rinker offers the following helpful advice on how to tell the difference between the combination of volume, value and accessibility items:
An "antique" can be defined as an object made before 1963. A "collectible" is an object made between 1961 and 1980. Antiques and collectibles have a stable secondary retail market. You can research values and trust them.
A "desirable" is an object made between 1980 and the present. The secondary market for desirables is speculative — meaning that the value is in a constant state of flux. For example, Beanie Babies.
A "reusable" is an antique, collectible or desirable whose primary value is reuse. The vast majority of the objects you will be dealing with fall into this category; their value to buyers is in continued usefulness and is usually 5-10 cents on the dollar.
While moving into a new home after retirement can seem like a daunting task, parting with items that will not be used in your daily life can make the process much smoother. Hold on to the treasures that mean the most to you, and let go of the excess items you can do without.