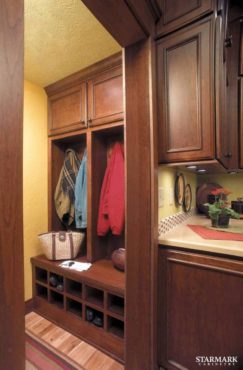 Many people want to move because they don't have enough storage. Let's be honest, Americans have a LOT of STUFF.
I often meet with people who think moving will solve the issue, but often it is just a rearranging of space that is in order. Whether you are remodeling or moving, or just trying to organize your stuff, there is one way that really tops all others for home storage and organization — built-in cabinetry.
Yep. Cabinets are stylish and versatile and will help you maximize storage and give you easier access to your things.
Most cabinet manufacturers offer hundreds of specialty internal parts to make things easy to get to, stay in their spot, etc. They are great additions if your budget allows, but even more basic cabinetry provides all types of configurations based on the size and type of things you need to store, and how you might need to access them.
Pantry cabinets are great for larger, bulky items that you don't use often. Adding roll trays makes everything super accessible with a quick pull on the tray. Drawers are great for smaller items that you use regularly and need to access quickly.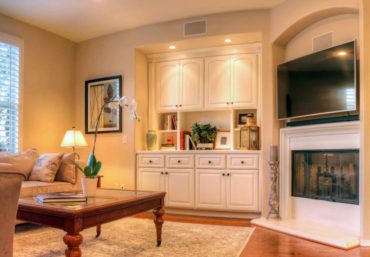 Banks of drawers come in varying depths to offer flexibility for smaller items and larger items you might not think of using drawers for. Built-in "lockers" at the entry door help tame kids' clutter, shoes, coats, backpacks and more.
Cabinetry can be designed to look like furniture pieces, buffets, libraries, desks, entertainment centers with TVs on a lift, craft rooms and so much more.
If you are looking to increase your storage and organize your home, consider cabinetry!