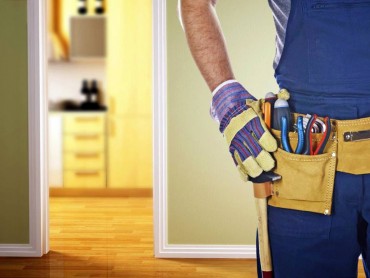 When you need a few things done around the house, a handyman, handywoman or handyperson sounds like a great idea. Small jobs, done fairly quickly, don't really require a general contractor, you may think. Or do they?
The handyman field is largely unregulated, meaning no license or bond is required. There are many great handymen around, but it is important to know what handyman really means and the limitations so that you are financially protected in the event of serious problems.
If the handyperson gets hurt on the job or causes damage to your property, your insurance will be the one footing the bill. If the work is substandard, you will also not have any recourse for damages other than going to court.
According to Washington state law, a handyman is an individual who does all the work personally without employees or other specialty contractors. This person may perform more than one unrelated specialty trade or craft provided he or she does all the work personally.
All work must be limited to minor and casual work of existing residential maintenance and repair, with a total dollar value of time and materials under $2,000. Work requiring a building permit may not be done by a handyman.
This is important information, as handymen are not required to carry the insurance and bonding that that a general contractor must possess and that protects clients. If a handyman does work that causes problems or damage, you have no recourse financially.
So what should handymen NOT be doing by law includes:
Work valued at over $2,000 in labor and materials
Any work requiring a permit
Any work where they bring in a plumber or electrician, even if you pay them directly
Any work where they are using employees or labor other than their own.
Handymen are great for things like repairing drywall, changing out a door, fixing small things around the house. They're also great for minor electrical or plumbing issues as long as they do the work themselves.
Be sure to ask your handyman who will be doing the work, and if it is more than just him (or her) then ask for a copy of the general contracting license, bond and insurance. It is the first and most important step in protecting your most valuable asset.