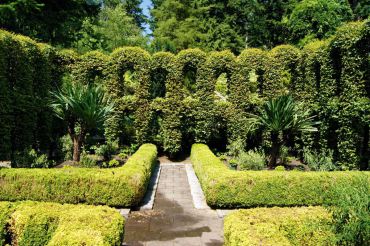 Heronswood, the iconic botanical garden in Kingston, reopened gates to visitors on April 1. The garden, owned by the Port Gamble S'Klallam Tribe (PGST) and managed by the Port Gamble S'Klallam Foundation, is also expanding its 2021 open days.
Heronswood will be open to the public five days a week — Wednesday through Sunday, from 10 a.m. to 3 p.m. This is up from three days a week in 2019 and 2020.
"We are thrilled to be welcoming visitors back to Heronswood this spring. The garden is in glorious display and will delight our visitors with a set of new exhibits that have allowed us to increase the collection and connections to our S'Klallam history," said Patrick McMillan, who transplanted from South Carolina in late 2020 to become Heronswood's garden director.
McMillan took over for renowned plantsman and Heronswood co-founder Dan Hinkley, who has stepped down — but not aside — from day-to-day work in the garden to focus on other projects.
Heronswood is home to 9,000 plant species from six of the world's seven continents. In addition, three new gardens are currently under development, including a crevice garden prototype and the x̣ə́w̕əs shəy' (meaning "new life spirit" in the S'Klallam language) Renaissance Garden, featuring several unique touches paying homage to Pacific Northwest and tribal culture.
In 2020, due to the pandemic, Heronswood cancelled its popular Plant Sale & Garden Open events. While the garden was open on a limited schedule to the public during the summer and offered a steady number of video classes throughout the year, far fewer people were able to experience the beauty and diversity of Heronswood than usual.
McMillan and his team are hoping to change that in 2021 with the expanded garden open hours, as well as a broadened class and lecture schedule, which offers both in-garden and online options.
These include guided on-site tours, classes for the budding home horticulturalist, tutorials to make the most of fragrance and color; and the Lunchtime Lecture series, which will often bring in guest lecturers to talk about their plant adventures all over the world.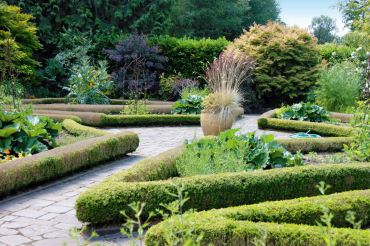 "We hope to see more visitors from the community and from throughout the world this year and have increased our open days to better serve the public by offering a refuge from today's often hectic world in a space where you can lose yourself in a garden of unparalleled diversity," McMillan said.
The cost to visit the garden on a regular open day is $10 for adults, $5 for kids aged 7 to 17, and free for kids 6 and younger. Garden members and PGST community members also receive free entry.
Heronswood has several virtual and in-person events scheduled monthly throughout 2021. Pricing begins at $15, with special rates for Heronswood and PGST community members. A full event schedule is available heronswood.odoo.com/event.
For all on-site events, facial masks are required and social distancing is observed. For more information about Heronswood, go to HeronswoodGarden.org.