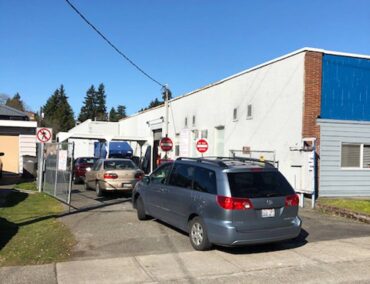 The coronavirus pandemic (a.k.a. COVID-19) flipped the world, as we know it, off its axis. Life was normal as we all went about our unique daily grinds of juggling careers, commutes, school and extracurricular activities. Then, in what feels like a blink of an eye, thousands of people received layoff notices as businesses shuttered, schools closed and the governor issued orders for everyone to stay at home.
The unknowns of this pandemic are frightening enough as daily blasts of positive test numbers and deaths inundate our phones, emails and television. Now, suddenly, thousands of our neighbors also have to deal with the new reality of unemployment, financial crisis and food insecurity.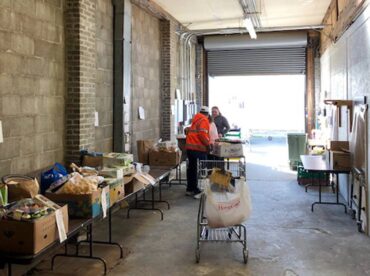 The food banks and food pantries in West Sound saw the financial impact of COVID-19 first-hand and responded immediately.
Literally overnight, the need for food assistance increased exponentially. Volunteers and staff from various agencies quickly adapted procedures, incorporating additional sanitation and social-distancing requirements.
Many unsung heroes have selflessly given of themselves during this crisis, and the volunteers and staff of these foodbanks stand among then. They have stayed on the frontlines throughout the pandemic and do not have plans of going anywhere. These dedicated women and men put themselves at risk every day with one simple goal in mind — to help their neighbors in need.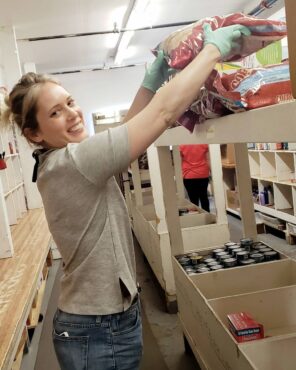 Joseph Crain, the executive director for St. Vincent de Paul in Bremerton, oversees the agency's food bank that also serves as the coordinating agency for the Kitsap County Food Bank Coalition.
"We quickly adjusted our operations from person-to-person service to a drive-through food bank in order to meet sanitation and social distancing requirements," Crain said.
St. Vincent de Paul also lent a helping hand to other area food pantries.
"In addition to our drive-through food bank, we joined with several local volunteers and organizations such as Kitsap Mental Health, Kitsap Connect and the Salvation Army to set up doorstep delivery for families in isolation or quarantine," Crain said. "From the beginning of the shelter-in-place order, the Bremerton Society of St. Vincent de Paul volunteers and staff served 1,314 households, providing over 81,000 pounds of food to 3,275 Kitsap County residents."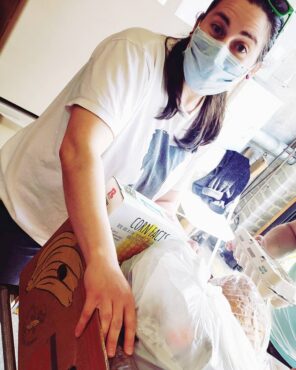 These numbers represent just one of Bremerton's food banks. At St. Vincent de Paul, food is packaged in boxes that provide enough meals to last three people about a week.
Last year, St. Vincent de Paul distributed 482 boxes of food during the month of March, and distributed 435 boxes this February. The first signs of COVID-19's impact to our economy arrived in March, when unemployment numbers rose to levels not seen since the Great Recession. St. Vincent de Paul distributed 1,484 boxes of food in March, an increase of 241 percent from February.
The need is prevalent in food banks and pantries across the West Sound. Marge Johnson, the executive director for North Kitsap Fishline, says the Poulsbo food bank quickly adjusted operations to meet social distancing and sanitation requirements.
"Our food bank shifted from a free-choice-style market to a warehouse and distribution model in the space of two weeks," she said. "We've also moved from a two-time per week shopping limit per household to a one-time per week limit."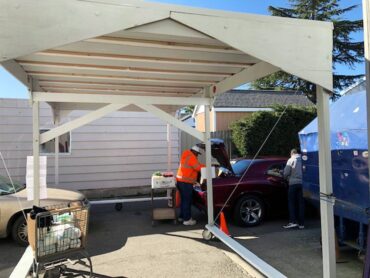 The food bank has doubled its capacity and experienced significant increases in its drive-through pick-up and delivery programs. After the initial surge, demand slowed, but this is just a temporary lull. Johnson expects a steady increase in need starting in June and lasting throughout the summer.
As the need for food increased, volunteer power decreased. Many volunteers at St. Vincent de Paul and North Kitsap Fishline fell into the high-risk category and had to step back for safety reasons.
"We went from over 400 active volunteers in February to less than 60 in April," Johnson said.
When asked how people can help, Johnson urges community members not to forget that as our economy begins to open, the need remains.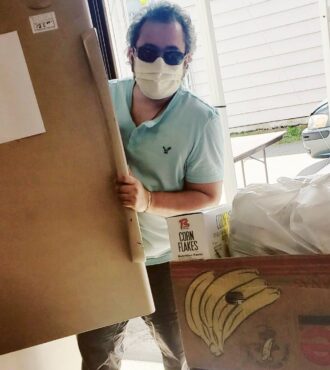 "The community has been a tremendous support," she said. "We are most concerned about the long-term impact on our community and the needs that will likely emerge in the coming months."
If you or someone you know is in need of food assistance, or are interested in volunteering or making a donation, please contact your local food bank or food pantry:
Bremerton
St. Vincent de Paul, 360-479-7017
Bremerton Foodline, 360-479-6188
The Salvation Army, 360-373-5550
Silverdale
Central Kitsap Food Bank, 360-692-9818
Bainbridge Island
Helpline House, 206-842-7621
Poulsbo
North Kitsap Fishline, 360-779-4191
Kingston
Port Orchard
South Kitsap Helpline, 360-876-4089
Gig Harbor/Key Peninsula
Gig Harbor Peninsula FISH Food Bank,253-585-6179
Key Peninsula Community Services, 253-884-4440
Belfair
North Mason Food Bank, 360-275-4615