Ever wonder why some things that history leaves behind — like telephones, record players, 1969 Plymouth Barracudas — find new lives in today's world? Perhaps they remind us of simpler times. Yep, those were the days. When we tap into memories — when we become nostalgic — we escape our frantic world for a while. It makes us feel better.
For people like Bremerton's Don Feldman, nostalgia becomes a passion, and ultimately a business. He laughingly calls it a sickness.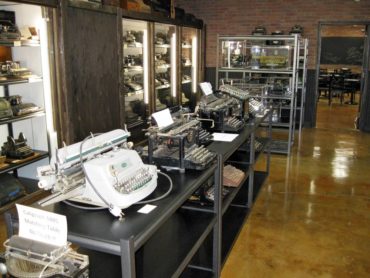 Feldman's story began 20 years ago when he picked up a typewriter in a St. Vincent DePaul store. He gazed at the contraption and wondered what kind of genius had come up with such a complex and clever device.
He was smitten. He had contracted what he calls "typewriter fever," an illness that inflicts him to this day.
That 1930s Woodstock typewriter at St. Vincent's was the first of many machines that would follow Feldman home. He would buy them, fix them, restore them and even occasionally sell them. First, though, he was a collector, and he figures he now owns more than 500 typewriters. With so many, he needed a place to store them, and possibly show then off.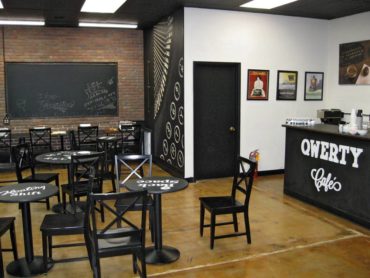 After retiring from the Washington State Ferries, Feldman found such a place in 2019, when a building at 620 North Callow Avenue in Bremerton came up for sale. Built in 1949, the structure housed Callow Pawn and Jewelry and before that, the Cinderella Beauty School. Feldman set to work transforming the building from "early pawnshop" to "steampunk typewriter sales and museum." He gave his business a perfect name: Typewriter Fever.
He provided a lot of the muscle converting the old building, while his wife, Britt, offered artistic guidance and supervision. Together, they removed cabinets, redundant wiring and old carpets. They repainted the interior and added glass display cabinets and modern LED lighting.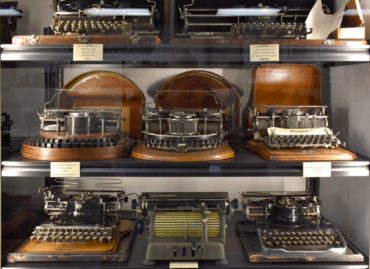 Today, visitors to Typewriter Fever can expect to see a variety of machines from the 1800s to the 1970s, all tastefully presented and most in pristine condition. In addition to rows of Royals and Underwoods, you'll find index-style typewriters, which lack keyboards and are called "index" because you selected letters with your index finger instead of striking a key.
There's also an original typewriter from Bill Board Publishing Co., later known as Billboard Magazine; a typewriter that prints musical notes; and one used by James King, a reporter assigned to travel with Harry Truman on his presidential campaign.
Feldman will even proudly show you a letter he received from fellow typewriter collector Tom Hanks.
Witnessing the transformation of Don Feldman's shop, it's hard not to be impressed and grateful for this addition to our local community.