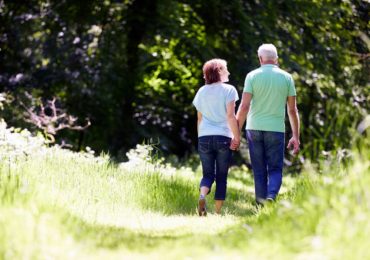 Retirement communities of today feature best-in-class contemporary architecture with open layouts, clean lines and modern finishes with all the amenities one could imagine.
A common trend is taking cues from surrounding areas, whether it be beautiful, lush greenery or vast desert landscape, and incorporating it into the design of the space. Environment has a tremendous impact on mood, health and overall happiness, and senior living communities of today address that in design.
These communities are developed with more natural sunlight, expansive layouts and open spaces for residents to enjoy. Additionally, apartment designs have a greater focus on functionality, privacy and personal touches to make the space feel more like home.
Another focus is the access to onsite health care that adapts and changes with the resident. Many properties have on-site health centers that can provide access to primary care physicians and address a variety of health-related concerns.
Sophisticated dining at such properties features extensive menu selections, exquisite cuisine and high-quality service. Fresh, healthy and locally sourced ingredients are the genesis of dining. There are also venue options including casual grills and cafes.
Amenities that are available to residents today are unmatched. In addition to dining, there are fitness centers, hair and nail salons, creative arts studios, wood-working shops, and outdoor activity areas for residents to enjoy. Many residents compare their communities to living life on a cruise ship.