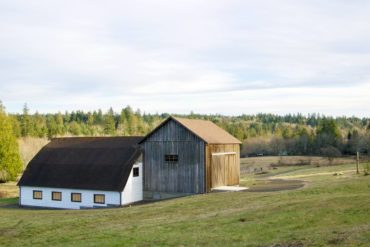 Great Peninsula Conservancy (GPC) is partnering with REI and Kitsap County Parks Department to connect people to the outdoors through a community stewardship event at Howe Farm Park in Port Orchard on Friday and Saturday, Sept. 27 and 28. Volunteers will work together to rehabilitate the boardwalks and trail systems near Salmonberry Creek. All ages are welcome.
GPC's goal is to restore the trails around the Salmonberry Creek wetlands, providing renewed safe access to areas of the park that are definitely worth a visit. The work begins at 9 a.m. and ends at 1 p.m. each day but volunteers don't have to participate the entire time — come at 9 a.m. when the work will be divvied up, and stay as long as you can, on either day or both.
GPC recommends that volunteers wear close-toed shoes and weather-appropriate layers. Bring a water bottle and work gloves if you have them (GPC will also have some to share). GPC will also provide tools and a light lunch.
GPC's annual fall stewardship events have become a celebration of the natural wonders of the Great Peninsula and the amazing work of conservation-minded community partners and volunteers. The Howe Farm Park Stewardship Event is made possible as a result of REI's "Loving Our Local Outdoors" grant contest. By popular vote, GPC was given the opportunity to team up with Kitsap County Parks to restore one of the community's favorite open spaces (especially for dog lovers). REI Silverdale selected GPC to participate in this year's contest, based on the public's vote.
Howe Farm Park is located at 1901 Long Lake Rd SE in Port Orchard.
RSVP at greatpeninsula.org/event/howe-farm-park-stewardship-event.
About Great Peninsula Conservancy: GPC is a nonprofit land trust working to protect the natural habitats and open spaces of the Great Peninsula — a region encompassing Kitsap, Mason and western Pierce counties. GPC has protected more than 10,500 acres of ecologically important forests, estuaries, and salmon streams. Learn more at greatpeninsula.org.