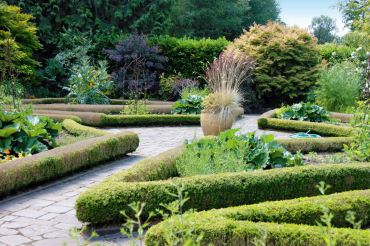 Heronswood Garden is launching Summer Nights in the Garden, a new concert series that will feature musicians playing against the backdrop of one of the world's most acclaimed botanical garden. The series kicks off on Thursday, Aug. 15 from 6 to 8:30 p.m.
While Heronswood is open to explore every weekend from Friday through Sunday, until now, evening events have been rare.
"Especially in the summer, Heronswood invites visitors to forget about their stresses and just enjoy the natural world," said Daniel J. Hinkley, garden director.
He added: "We realize though that not everyone has time to go on a daytime tour, and our regular visitors are always asking for new ways to enjoy Heronswood beyond our plant sales and regular opens. With Summer Nights, the garden sets the tone for an evening of music, drinks and fun."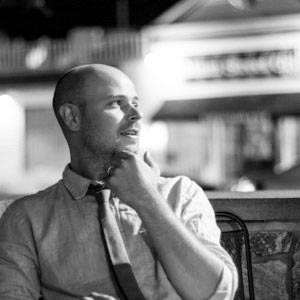 Summer Nights' first concert features jazz pianist Jack Ramsey, who grew up in neighboring Indianola and now makes his home in Seattle. A graduate of the New School of Jazz and Contemporary Music in New York, he is a 2011 winner of the Charlie Pamlieri Piano Competition and has arranging credits on Jimmy Owens' critically-acclaimed album "The Monk Project."
Tickets to Summer Nights include entry to the garden, concert admission and a complimentary beverage (wine, microbrew or soft drink) and appetizers from Market Fresh Banquets & Catering. A cash bar will be open throughout the event for additional drinks.
Starting at $15 for adults and $10 for children/teens (17 and under), tickets are available from Brown Paper Tickets or can be purchased at the door.
The closing Summer Nights in the Garden concert of the season is scheduled for Friday, Sept. 27 and will feature popular jazz vocalist Eugenie Jones. This follows closely behind the Fall Plant Sale & Garden Open-the last of 2019 on Saturday, Sept. 14. The garden is open for visitors every weekend through Oct. 20.
Heronswood is located at 7530 NE 288th Street in Kingston. You can find more information online at HeronswoodGarden.org and Facebook.com/Heronswood.
Heronswood is owned by the Port Gamble S'Klallam Tribe and is operated by the Port Gamble S'Klallam Foundation, a 501(c)(3) organization. The foundation is dedicated to improving the quality of life for Port Gamble S'Klallam members while increasing the understanding of the tribe's rich cultural heritage with people who reside in the Puget Sound area and visitors from far and wide. For more information about the Port Gamble S'Klallam Foundation, please visit sklallamfoundation.org.