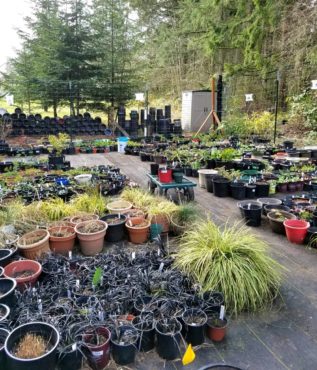 The Friends of the Manchester Library Annual Plant Sale has always tried to make good use of our resource of community-donated plants, or what we call recycling them out into the larger community. We want to be stewards for this lovely place we live in, and to encourage others to do the same.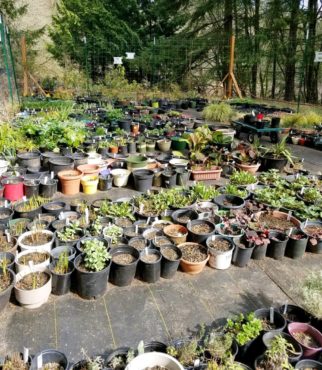 "In recent years, we have focused on green gardening in several different ways: more plants from a larger selection of donors and larger plants from our extended donation and growing seasons," says Cherm Gilbert, co-chair of the Friends of the Manchester Library (FOML) plant sale with her husband, Frank, "but also in building on the idea of recycling and repurposing by asking ourselves, 'How can we do that and make our sale better in new and different ways?'"
She says FOML wants to encourage responsible gardening while leading by example.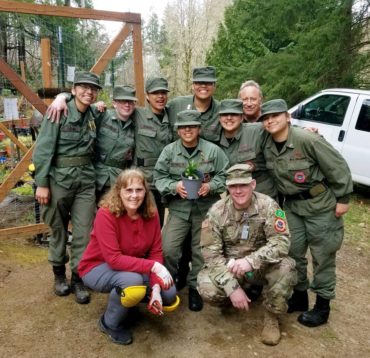 "We strive to be diligent in what we offer," she says. "We limit some plants and have eliminated other plants that are on the Washington state 'watch' and 'noxious' lists, and we offer wonderful alternatives. Also, we strive to provide information to help people meet specific needs they may have — deer resistant, sun loving, best in shade and drought tolerant."
Four years ago, FOML recognized the potential to help reduce landfill waste as well as raise funds by recycling plant pots from both the FOML sale and from other nurseries or retailers. So the volunteers designed, made and have available year-round what they jokingly refer to as the "Pot Corral" – a place where individuals can recycle their plastic plant pots (1 gallon or larger) for reuse at future plant sales.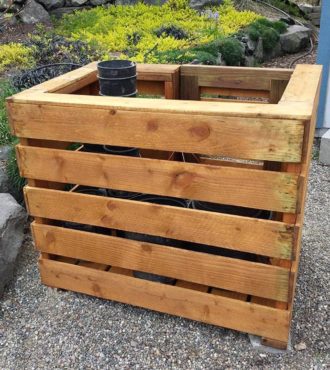 The corral is located at the north end of the Manchester Branch, and you can donate pots whether the branch is open or closed. Additionally, one of the volunteers had the genius idea of using repurposed mini-blinds as our primary plant nametags. They work very well and prevent those blinds from ending up in landfills.
It is widely known that bees, butterflies and birds are important not just for gardening but for our entire food supply — and as such, FOML wants to encourage those renewable resources as well. The Friends Plant Sale volunteers work tirelessly to curate a selection of plants each year that will encourage these essential pollinators into our yards and gardens, and they also provide information and advice for shoppers as to which plants will assist in building a garden that will invite the pollinators back year after year.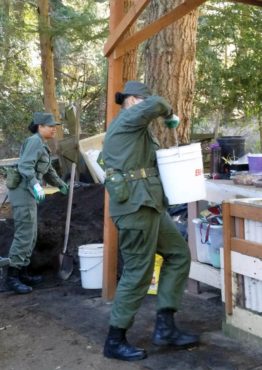 "This year, we've put significant effort into reaching out to our younger community. We want to encourage a greater understanding of how our entire community benefits when we all work collaboratively toward a common goal of giving back," Gilbert says.
This year, FOML is testing a pilot program for working with the Washington Youth Academy in Bremerton, asking them for their exuberance, strength and boundless energy toward service in the community. In exchange, the core plant sale volunteer group works to set an example for these youth in collaboration, problem solving and goal setting — hopefully while making it fun. It's a win-win, and something FOML hopes to do annually from this point forward.
The always-popular Special Book Sale that runs during the weekend of the plant sale is also a green program, as store inventory is from generous community members who donate their well-liked titles for someone else to enjoy.
Every year, the plants available vary based on donations, so each sale is unique. But the one constant is the diversity of plants that inspire gardeners of all backgrounds and experience. Rest assured, no matter the year, visitors will find herbs, vegetables, Pacific Northwest native plants, trees, perennials, ground covers and even rare or hard-to-find plants. There are also experienced gardeners on-site (including Master Gardeners on Saturday) to offer recommendations and advice.