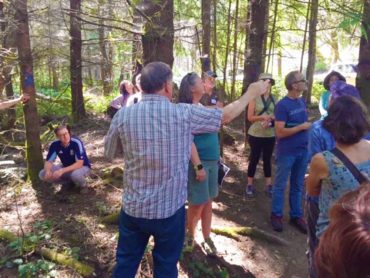 Did you know that beavers act as engineers in our local Kitsap ecosystems to alter entire habitats? Or that simple barrels filled with the right materials can help keep our local salmon populations healthier?
Join WSU Kitsap Extension's annual Stream Stewards course this winter to engage with various aspects of land and freshwater resources, while connecting with other like-minded people who are making a difference in the community. The six-week training takes place on Tuesdays from Jan. 22 to Feb. 26.
Each morning session begins in the classroom, where you'll engage with topics through presentations and discussions, led by content experts including speakers from Washington Department of Fish and Wildlife, Kitsap County, UW's WA Sea Grant, Kitsap Public Utility District and Kitsap Conservation District, to name a few. Local organizations will also share information about local ecological projects and offer exciting opportunities to plug in and make a difference in Kitsap County.
Each afternoon session builds on what you've learned through field trips to different parks and facilities across the county. These field excursions allow participants to view first-hand how this knowledge is used in the real-world.
Space is limited — click here to register.
Date/time:
Tuesdays, Jan. 22 – Feb. 26, 9 a.m.-3 p.m.
Location:
Eagles Nest Community Room in Bremerton and various field trip locations; participants will receive additional details as training nears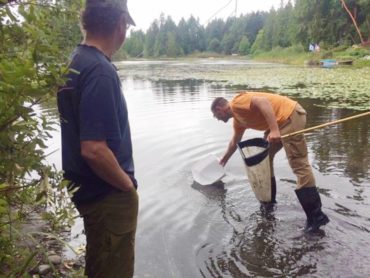 Topics include:
Stream and forest ecology and restoration
Fish and wildlife
Human interactions with their watersheds
Cost:
Early bird rate (until Jan 1): $50
Regular rate (Jan. 2 – 15): $60
Go to WSU Extension's website to learn more about this and other WSU Extension trainings.
Funding for this training is provided by Clean Water Kitsap and Kitsap County.