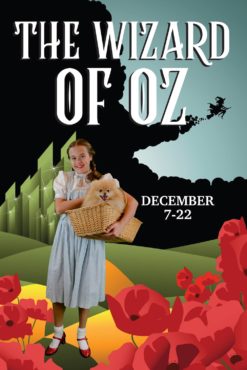 In December 2018, Bainbridge Performing Arts takes you down the yellow brick road in a live-stage performance of beloved classic "The Wizard of Oz," Dec. 7-22.
It's just like you've seen the story on the silver screen: Dorothy thinks she is lost forever when a terrifying tornado crashes through Kansas and whisks her and her dog, Toto, far away to the magical land of Oz. To get home, Dorothy must follow the yellow brick road to the Emerald City and find the wonderfully mysterious Wizard of Oz. Together with her companions — the Tin Woodman, the Scarecrow and the Cowardly Lion, whom she meets on the way — Dorothy embarks on a strange and enchanting adventure.
Director Buddy Todd and choreographer Angela Snyder both make their BPA debut with this production. Together, they're joined by BPA veteran and beloved theatre school instructor Reece Sauvé.
Todd has been directing/assistant directing/choreographing for the last 20 years, most recently "Charlotte's Web" with Second Story Theatre and "Last Fall" with Fantastic Z. Concurrent with this production, he is choreographing "Little Shop of Horrors" at the Black Box Theatre in Edmonds.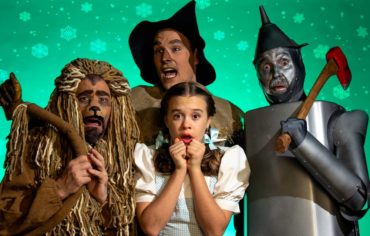 Thrilled to revisit the "Merry Ole Land of Oz," Snyder is a performing and teaching artist who has worked with numerous companies on many stages all over the Pacific Northwest.
Sauvé is off to new adventures following this production, and BPA is grateful for his irrepressible energy and effort to make sure that his students and cast members perform to their utmost potential when the curtain comes up. Together, the artistic trio leads a cast of BPA newcomers and returning favorites.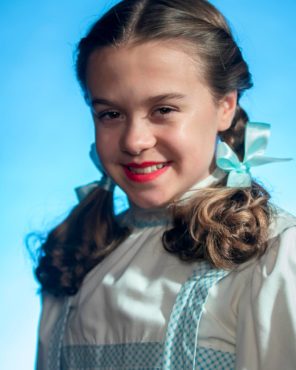 This stage version of "The Wizard of Oz" was first presented by the Royal Shakespeare Company at the Barbican Centre in London in 1987. Featuring book adaptations by John Kane, this RSC version follows the famous motion picture even more closely than its predecessor. The peformance is produced by special arrangement with Tams-Witmark Music Library, Inc.
Whether audiences are familiar with the classic MGM film or not, Todd's fervent hope is that audience members will find "innocence, nostalgia, wisdom and a little mystery in our magical journey down the yellow brick road."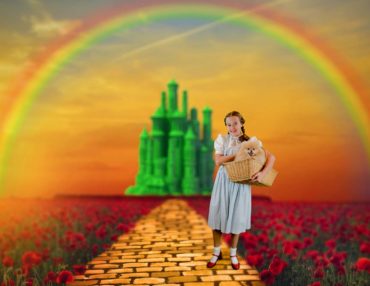 Make the land of Oz part of your holiday enchantment this season on Dec. 7 – 22, with evening shows Fridays and Saturdays at 7:30 p.m. and Sunday matinees at 3 p.m. The run includes a special weekday performance on Thursday, Dec. 20 at 7:30 p.m. and concludes with an early matinee on Saturday, Dec. 22 at 2 p.m.
A Pay-What-You-Can Preview performance will be on Thursday, Dec. 6 at 7:30 p.m., and the Opening Night Reception is Friday, Dec. 7 at 6:30 p.m. Tickets, $29 for adults; $24 for seniors, students, youth, military and teachers, may be purchased online at www.bainbridgeperformingarts.org, by phone at 206-842-8569 or in person at BPA, 200 Madison Avenue North, Bainbridge Island. BPA Box Office hours are 1to 4 p.m. Wednesday through Friday, and one hour prior to each performance.
Find out more about BPA at www.bainbridgeperformingarts.org.