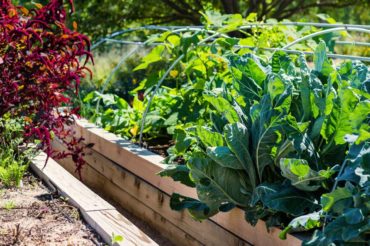 Has gardening been on your mind but you don't know where to start? The Manette Edible Garden Tour is one idea. The biannual tour, now in its fifth year, is geared to aspiring local gardeners who wish to learn from Manette's veteran gardeners, beekeepers, landscapers, arborists, and chicken keepers. The tour, hosted by the Manette Neighborhood Coalition, takes place Aug. 4.
Most knowledge and know-how for gardening in the Northwest is passed on from gardener to gardener — often from neighbor to neighbor. That's why the Manette Neighborhood Coalition created the Edible Garden Tour: to facilitate an exchange of ideas and help new gardeners get their start.
With 14 gardens on this year's tour, there is something for everyone to see and learn. All are welcome, from beginners dreaming of their first tomatoes to longtime gardeners looking for inspiration.
Many of the sites on this year's tour will feature setups for chicken coops and runs. The chicken keepers will be available to answer all your questions about what it takes to raise chicks, how to build coops, what chicken chores to expect, and how much better their omelets taste. Creekside Farms will host a booth to answer any backyard chicken questions.
The gardens range in size from true urban farms to small backyard plots. Expert stations on the tour this year will include West Sound Beekeepers, Peninsula Fruit Club, a Master Gardener general clinic, Creekside Farms chicken booth and a Master Gardener composting station. Manette's gardeners will also be on hand to talk about water recycling systems, worm bins, small-space productivity and extended season gardening.
Check-in begins at Discovery Fellowship, located at 1305 Ironsites in Bremerton, at 9:30 a.m. Tour sites will be open from 10 a.m. to 2 p.m. For a $5 donation, you will receive a handy garden-finder map to self-direct your tour. Participating organizations will be answering questions at the stations marked on the map.
Proceeds from the Manette Edible Garden Tour go to supporting future tours, projects to foster community in Manette, and local nonprofit causes.