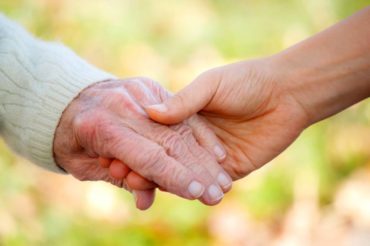 Being a caregiver for an ill spouse, a disabled child or an aging parent can be an emotionally rewarding journey, as it allows you to demonstrate your love for another person with the tangible action of care. At the same time, however, it can be highly demanding work and, because of shifting roles and emotions, can cause stress and stir feelings of isolation and even depression.
In an effort to provide support to weary caregivers in our community, Martha & Mary has partnered with Kitsap County Department of Aging and Long Term Care to present a free workshop called Powerful Tools for Caregivers. This nationally recognized and evidenced-based program is specifically designed to help family caregivers take better care of themselves while they also care for a family member or friend.
Leading the class are Debbie McIndoo and Connie Womack, both client managers for Martha & Mary AT HOME, Martha & Mary's home-care services branch. Highly experienced in the field of caregiving, the two were specially trained and certified to conduct the six-session class that directs focus on helping caregivers reduce stress, improve self-confidence, communicate feelings better, balance their lives, increase their ability to make tough decisions and locate helpful resources.
Class size is kept purposely small to help quickly create an environment of trust and understanding among the caregiver participants and to facilitate an open and honest discussions of an often-personal situation.
"The course is really is powerful," McIndoo said. "It offers self-care tools and techniques that caregivers will be able to use right away to address their personal stresses or concerns."
The Powerful Tools for Caregivers workshop will be presented at Martha & Mary Health and Rehab Center for six consecutive Wednesdays, beginning July 11, from 3:30 to 5 p.m.
There is no charge to participate, but space is limited and preregistration is required. Please call Kitsap County Department of Aging and Long Term Care at (360) 337-5700 or (800) 562-6418 to register.