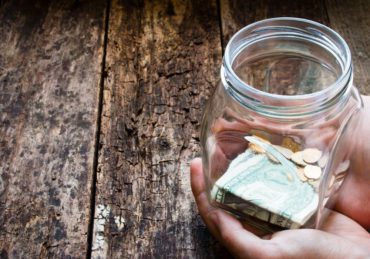 Our nation is facing many challenges and our collective dialogue to discussing these issues is, at times, divisive. But, statistics show that as a culture, we share a strong core value of charitable giving.
As a nation, we privately donate twice as much to nonprofit organizations compared to any other developed nation, totaling 2 percent of our gross national product. Even more significant is the time and service that people contribute, with a quarter of the adult U.S. population volunteering annually, according to the National Philanthropic Trust.
Last year, almost three-quarters of charitable gifts stemmed from individuals rather than foundations, corporations or government. Most cultures have a tradition of giving, but where did the framework for philanthropy come from in the United States?
Modern philanthropy concepts in the United States can be traced to the societal changes in Europe at the beginning of the Renaissance. A new ideal of private responsibility with public oversight began to emerge, which laid the foundation for the charitable giving structure we have in the United States today.
The word philanthropy entered the English language during the same timeframe and stems from the Greek word philanthropia, which literally translates to a "love of mankind." Giving is fundamental to our establishment as a nation, with the earliest European settlements in North America receiving aid from the Native Americans, who also value the traditions of giving and reciprocity.
In the early 1700s, Massachusetts minister Cotton Mather published an essay encouraging people to do good. He is now recognized as the father of the individualistic, voluntary tradition of American giving.
A few years later, Benjamin Franklin founded the Junto Club in Philadelphia, Pennsylvania. The Junto Club was a "Mutual Benefit Society" with the goal of sponsoring civic improvements to prevent, rather than combat, poverty. Franklin is credited as starting a secular model of giving in the United States. From these foundations, charitable giving grew to what we now see today.
Even though it is called "giving," this money is not a give-away. The nonprofit beneficiaries of your gift form a broad-ranging social network of churches, schools, research and development, educational opportunities and environmental sustainability initiatives.
For-profit businesses and government agencies form the backbone of the U.S. market economy, with the nonprofit sector filling the gaps like the discs in your spine. You, as the donor, can vote with your dollars and support the nonprofits with missions that align with your values. By supporting community-based needs like education, health and human services, and community benefit programs, charitable gifts fuel innovation and business growth.
Harbor WildWatch, a Gig Harbor nonprofit, is an example of how charitable gifts make a difference. The organization strives to inspire stewardship of the Puget Sound through fun, interactive programs that encourage curiosity and questions. Over half of our revenue stems from individual donors who value science education and stewardship of our local environment.
In partnership with our grant funding, we offer some wonderful programs to connect school children and the community to the beauty of the Puget Sound.
Annually, we deliver over 500 classroom- and field-based science programs to nearly 10,000 students. We offer programs to all students of all ages, from preschool children to college interns.
In the community, we offer approximately 200 interactive programs ranging from speakers about issues relating to the science and health of the Puget Sound, to touch tanks where you can touch a sea star or sea cucumber, to guided beach and wetland walks.
We are grateful to over 60 volunteers who lend their time and expertise to make Harbor WildWatch a success.
This year, please consider donating to the nonprofit organization of your choice. At Harbor WildWatch, we are thankful to everyone who donates to support our mission to inspire stewardship of the Puget Sound through fun learning activities. Donations to our Annual Appeal campaign can be made at our website, Harborwildwatch.org.