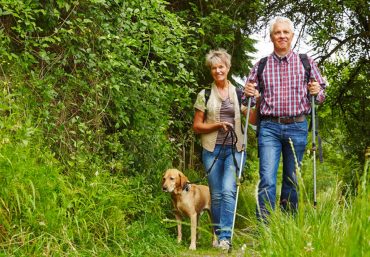 Aging successfully can mean something different to each person. But, how people can achieve "successful aging" is actually quite similar no matter what the end result.
In their book "Successful Aging," authors John Rowe and Robert Kuhn outline three overall objectives to aging successfully: avoiding disease and disability, maintaining a high physical and cognitive function, and engaging in social and productive activities. Beyond these three objectives, many experts believe there is one additional key element that determines how a person will age: the quality of the individual's environment.
We've always been taught that our environment plays a role in how we develop when we're young, but it is also true during retirement years. Depending on our surrounding environment, we can shorten or lengthen our lifespan, as well as hinder or improve the quality of our life.
When searching for a retirement community, considering a place that delivers the ability to achieve all of these qualities is essential to realizing your individual definition of successful aging.
Through my research, I have found seven key elements of wellness that optimize our surroundings: social, vocational, spiritual, emotional, intellectual, environmental and physical. Living with these seven elements connected in our everyday environment enhances how we age. Communities with a proactive wellness plan and an engaging environment can not only enhance the longevity of your life, but can also improve the quality of life.
There are also other, complimentary, things to consider that will help maximize everything I have outlined. At any stage of life, you thrive in an environment where you feel comfortable and in control of your life. As we age, our surroundings and circumstances begin to change more.
It's not uncommon to be in a place where we aren't comfortable with our environment. To alleviate that tension, I believe people need a home that puts wellness elements at the forefront, allowing residents to maintain the level of comfort they need to be happy for the long term.
Whether it's a retirement community or independent living you choose for retirement, make sure to consider all aspects of the facility and surroundings. Ask many questions about wellness factors and things that matter to your quality of life. To understand if you will feel comfortable and have the level of control you need, and do your research to determine which facility is in line with helping you age successfully.