This year marks the Greater Gig Harbor Foundation's 10th anniversary — and what better way to celebrate than with the community. On Saturday, Aug. 6, the foundation will host its inaugural #Community Myxer at the Harbor History Museum, starting at 7 p.m.
The benefit soiree will feature fine wines by Carl's Pond, signature cocktails by Heritage Distilling, farm-to-table hors d'oeuvres crafted by food genius Nola Nevers, and music by Budapest West, to bring the community together to honor extraordinary people, share transformative projects and celebrate the partnerships that have enabled the good work done — and yet to be done.
Ten years ago this past May, a group of passionate community visionaries, led by the grit and determination of the late Vernon Young, started a unique nonprofit from scratch — with nothing. Then known as the PenMet Foundation, the group's work focused on a single initiative, to help the newly formed park district raise funding for the $1.25 million acquisition of 19 acres of land now known as Harbor Family Park.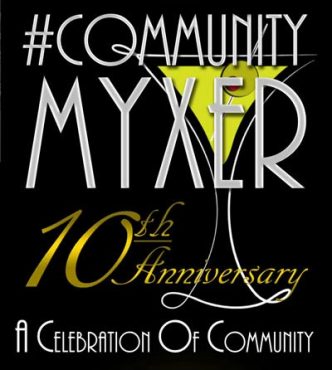 Today, with over $4.5 million in charitable impact in the community, the foundation has, among many other things, spearheaded efforts to help fund the Northwest's first certified Boundless playground at Sehmel Homestead Park, purchased the 19-acre Knight Forest property adjoining Harbor Family Park and transferred it to the park district, changed its name and coordinated an extensive collaborative community visioning project.
The visioning project included participants from three dozen organizations across the greater Gig Harbor and Key peninsula area and ultimately guided the organization toward its broadened mission to help build, bridge and enrich the greater community in five core areas: arts and culture, education, parks and environment, recreation and social capital.
"As we planned for the #Community Myxer, we decided that as any birthday party, it should be fun," said Missy Hill, co-chair of the event and former GGHF vice president. "The evening, will be one where all from the community can come together to savor delectable tastes, enjoy the Harbor History Museum under its unique nighttime ambiance and join in celebrating your community foundation, its donors, volunteers and all those we serve."
Terry Lee, executive director of PenMet Parks and former Pierce County Council member, will serve as the evening's master of ceremonies. Among those who will join to share their stories of impact aided by the foundation's support is Little Toaster Grace Nesbit, an Evergreen 10-year-old and Lions Club 2015-'16 Citizen of the Year; and Karen Jorgenson, Food Backpacks 4Kids program co-founder and president emeritus.
Co-founding member and former GGHF president Julie Ann Gustanski, who wanted the #Community Myxer to also be an opportunity for giving to the community, said, "In observance of our 10th birthday, we'll be making a gift of five community spirit micro-grants to the people of our greater peninsula community to celebrate all the reasons we love where we live."
The premise of the micro-grants is simple — projects must impact the community.
Cocktails and hors d'oeuvres begin at 7 p.m. with music and "myxing," followed by awards and presentations at 8, more music and dancing from 8:45 p.m. Tickets are $50 per person and available at www.communitymyxer.eventbrite.com.