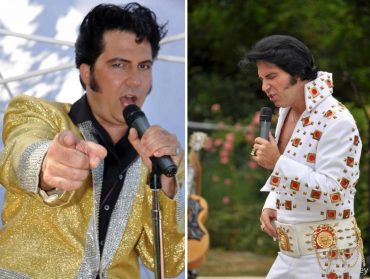 The Allyn Community Association's 34th Annual Allyn Days/6th Annual Geoduck Festival is a must-go-to event happening in the quaint town of Allyn July 15-17.
Festival Kick-Off
Friday, July 15, starting at 5:30 p.m.
Professional singer/songwriters, Mick and Laura McCartney of Rhythm & Sass, will host the first-ever Open Mic, with Gordon Sound running the sound system, at the Waterfront Park at the Gazebo.
Bring on your best musical talents to entertain your family, friends and neighbors. This event is open to all ages to perform — and it's free. The food court will be open, so come hungry and enjoy the show. Think of it as an open-air dinner theater.
There will be a beer/wine garden set up nearby so that you can be entertained and still have your refreshments.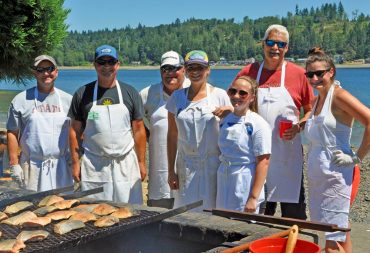 Allyn Days
Saturday, July 16, 10 a.m. to 8 p.m.
The famous alder-smoked salmon, perfectly prepared over a unique pit barbecue by veteran volunteers, will be served from 11 a.m. to 6 p.m. For those who won't be eating salmon, hot dogs and a selection of hamburgers, ranging from the ACA burger to a Maui burger, will be served at the ACA Food Court, along with other treats.
Local talent will include Line Dancers, North Mason Cheerleaders and Cowboy Cadillac. A climbing wall, smoke house, obstacle course and pirate-ship-themed playground will be available for the youngsters.
Local churches will have rummage sales including homemade baked goods, and the Central Mason/EMS Fire Department will open doors at 7 a.m. for the Annual Pancake Breakfast.
Geoduck Festival
Sunday, July 17, 9 a.m. to 8 p.m.
The Geoduck Mud Run makes its return and it will be the toughest 250 yards you'll probably ever run,. So grab your friends and dash through the mud to challenge yourself and your toughest competitors. Be sure to show up at 9 for registration and to duct tape your shoes on!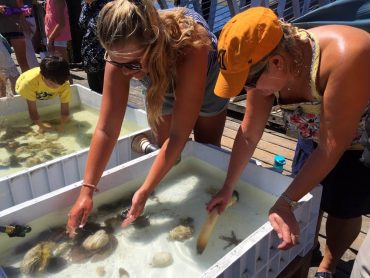 Taylor Shellfish has donated hundreds of pounds of geoduck so unique dishes will be prepared by Seattle's Goldfinch Tavern as well as Xinh's Restaurant of Shelton and Lennard K's Boat House in Allyn.
There will also be a "touch tank" for kids and adults with giant live geoducks that can grow for more than 100 years. Among the musical entertainment will be festival favorite Danny Vernon's "Illusion of Elvis" preforming at 5:30 to end the day.
All three days will feature a beer and wine garden, educational activities, vendor booths, music and other entertainment.
Registration for the Mud Run can be found at www.allynwa.org.
Shoes are required and change of close recommended. Clean-up hoses will be provided. Runners stuck in the mud will be rescued before the incoming tide.