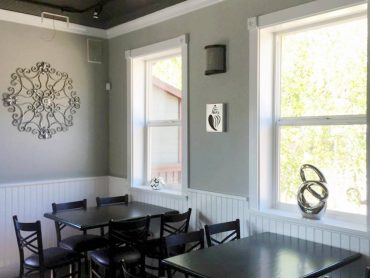 The Ale House in Kingston is coming back! There's an underlying buzz in the town, a buzz felt even across the water.
That spot in Kingston belongs to more than the locals. Memories of friendly dinners, the food, the sense that you are welcome and valued are built right into the very walls. All that was needed was the right people to pull it back together.
The new owners of the former Main Street Ale House, now to be called The Kingston Ale House, are not from Kingston but they belong to Kingston. They were drawn there by the very threads of friendship that make the corner of Highway 104 and Ohio Street — and Kingston in general — the perfect place to spend some time, relax with old friends and make new ones.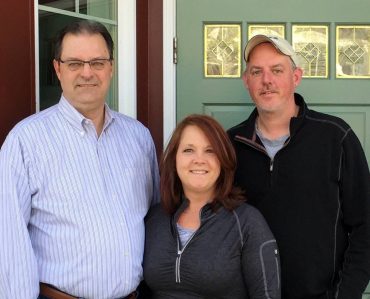 For Kim and Tony Clark, it all started with a boat. They were ready for the next stage in their lives, the time after child raising but before retirement. They were living in Mill Creek when they bought their Bayliner 340 in 2010, unaware of where serendipity, a maze of friendly connections and that purchase would lead them.
They moored their boat at Dagmar's in Everett, where they met another boater with the exact same boat. They cruised with him to Kingston. When they went to borrow the port's little electric car, they met a sailor at the marina office.
That new friend introduced them to Scotty Anderson, who in turn introduced them to Darren Gurnee, who owned the Ale House at the time. During many more cruises to Kingston and many evenings of karaoke and conversation, Kim and Tony made even more Kingston friends.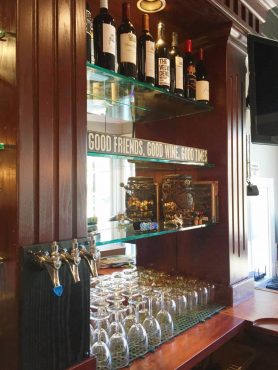 In 2013, they were ready to sell their home in Mill Creek and had been looking in that area for a new place when, in a flash of insight, they realized that Mill Creek wasn't home anymore.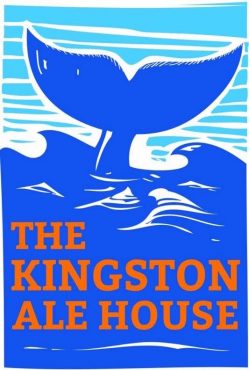 Home has more to do with people than property and more to do with a sense of belonging than a zip code. Scotty Anderson, one of their Ale House friends and a realtor, sold them a home in Kingston — and they haven't looked back.
When Darren Gurnee got the opportunity to start another chapter in his life at a wonderful new job with the county, leaving the Ale House was easier for him when he knew he had found the right people in Kim and Tony to purchase and revive that Kingston treasure. As it should be in a business that depends on friendships to feed its soul, many other friends helped with cleaning, repurposing and repairing the aging landmark.
They have transformed the building but kept the essence of history that is familiar to so many residents and visitors. It's brighter and more comfortable, and radiates the sense that someone is taking care of it.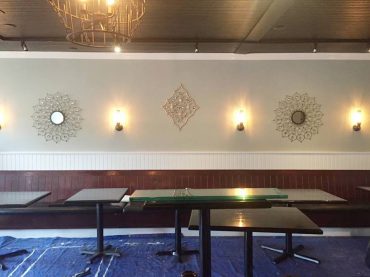 Longtime customers will feel they are coming back to a renewed version, the next incarnation of that place where friends are cherished and expectations are exceeded. New visitors will soon feel like old friends — part of The Kingston Ale House community.
Kim has been a server, bartender and manager in restaurants for years.
"Hiring great people means I can spend time with my family but I know employees need the same flexibility," she says.
She wants everyone working at the Ale House to feel valued and happy to be there. Their opinions and their input matter to her; she wants to mentor them so they can learn new skills and move into more specialized positions at the restaurant or wherever their lives take them.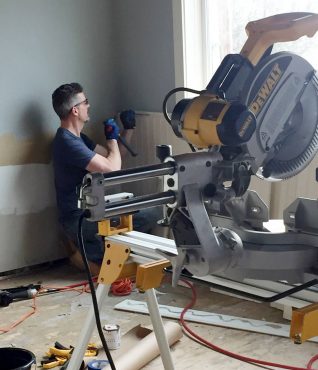 She also wants to encourage employees, some of whom will be high school students, to learn to give back to the community. For every eight hours of community service they do, they will get a paid day off.
The building is almost ready, the staff is hired, and Kim and Tony have found Andy Bynum, who will fit in perfectly as their executive chef. He has lived in Kingston with his family for five years and had previously worked at Hale's Brewery in Seattle and Silverdale.
"We went with Andy as chef because he's not afraid to try new things," Kim says. "He takes suggestions well, and is, himself, committed to the quality of what he gives you. He has pride in the food he serves."
The menu will include old favorites like homemade chowder, fish and chips, salmon, ahi, chicken and steaks, along with sliders and small plates. Look forward to specials as well, like prime rib, a panzanella salad with rustic bread, and a watermelon salad with balsamic dressing.
Doors open the first week in May with lunch and dinner beginning 11 a.m. through 10 p.m. weekdays and 11 a.m. to 2 a.m. Friday and Saturday. Business hours will expand to include breakfast at 7 a.m. after a month or so, continuing through the summer months. There will be a happy hour and a late-night menu.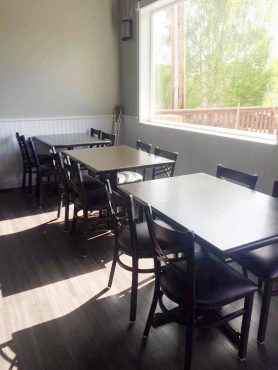 To find out the exact opening date and when breakfast becomes available, follow The Kingston Ale House on Facebook, on Instagram, or on Twitter.
The Kingston Ale House is part of the history of the town and part of its growth. Developers of facilities and most owners of new and old businesses in Kingston value that history and carry on the town's commitment to inclusion.
Bakery items from Sweet Life Cakery, along with coffee from Majestic Mountain Coffee Roasting, will be found at the Ale House. Some specialty drinks from the bar will include sweets from Little City Candy Co., and a bottle of wine purchased at D'Vine Wines will be welcomed with a discounted corkage fee.
For Kim and Tony, it's not a competition; it's a community.
Come visit the Kingston Ale House and get to know the best friends you haven't met yet.